Private Aircraft For Sale in Southern California
Owning a private aircraft offers ultimate luxury and convenience, and with your private jet at your beck and call you have the freedom to go anywhere you want, whenever you want. What's more, you'll already be in the air on your way to your destination in the same time it takes most people to get through the security line at the airport. However, just because you're ready to purchase a private jet doesn't mean you're not interested in the best deal on private jets for sale. Fortunately, Latitude 33 Aviation has aircraft for sale that can provide you with the best value on your private jet purchase. Through our 
jet brokerage services
, Latitude 33 Aviation is always acquiring new stock of 
high-end private jets
 from the world's most prestigious manufacturers. This page lists everything we currently have for sale. Be sure to check here often to view our inventory and find the aircraft for sale that best meets your needs.
Review our latest aircraft listings.
The Most Detailed Information Available
Latitude 33 Aviation is well-versed in the private charter jet segment, which means we know more about these jets for sale than many others. We are the jet experts – we operate a large fleet of aircraft, not just sell them.
We understand that when you're looking for airplanes for sale, you want to know exactly what you're getting for your investment. That's why Latitude 33 Aviation takes great care to not only research every private aircraft we take into inventory, but also the current global jet market. With the meticulous research we put into each aircraft we broker, we can provide you with comprehensive information about their history and performance. Further, because you will know exactly what you're buying from us, you will get the best possible value when purchasing a private jet from Latitude 33 Aviation.
Recent Selection of Aircraft Sold by Latitude 33 Aviation
Advantages of Owning a Private Jet
Buying a private aircraft gives you the flexibility to fly directly to your destination without having to worry about baggage checks, lines, and seating assignments. You understand your travel requirements better than anyone else, so our light, midsize, and super-midsize jets for sale are the perfect way to head out on adventures for business and leisure on short notice.
Private jets enable you to coordinate flights to a wide range of airports across the United States leaving you closer to work, tourist attractions, and events when compared to commercial airlines. If you spend a significant amount of time in the air per year, buying a new or pre-owned aircraft for sale from Latitude 33 Aviation allows you to save time between your daily responsibilities. Other benefits of private jets include:
Privacy: Get to where you need to be with fewer distractions.
Convenience: Travel with colleagues, friends, family, and pets, and take the gear you need for your trip, whether it is business or leisure.
Luxury features: Get the features you want for relaxation or work for an unmatched travel experience.
New & Pre-Owned Aircraft For Sale to Meet Your Needs
Latitude 33 Aviation introduces clients to the latest aircraft models by industry-leading manufacturers. Whether you are looking for an all-new private jet or pre-owned aircraft for sale, our aviation company out of Southern California walks you through the selection process to get you the most out of your investment. Our team learns your expectations for an aircraft and will present you with numerous options within your budget. Latitude 33 Aviation ensures you get the information you need to make an informed investment. Learn the year an aircraft model was produced, the total number of hours on the jet, included interior features, and beyond within seconds. Our experts are upfront about the condition of each business aircraft for sale, as we have access to maintenance history and inspection reports for a sound purchase.
Have Latitude 33 Aviation Manage Your Private Jet
After you buy a private jet from Latitude 33 Aviation, you can also count on us for aircraft management services. We offer private jet management services to our clients within the San Diego and Los Angeles, California areas. Our professionals assist with safety and operational procedures to make sure your new or pre-owned aircraft performs long-term.
Latitude 33 Aviation tailors our private jet management services to make your life easier. Receive discounts on fuel and maintenance procedures with the satisfaction of knowing your aircraft is ready for takeoff when you are. Some of our private jet management tasks include:
Hangar negotiations.
Concierge assistance.
Pilot and flight crew scheduling.
Offering fleet insurance, fuel, labor and parts discounts.
Offsetting ownership costs with charter revenue.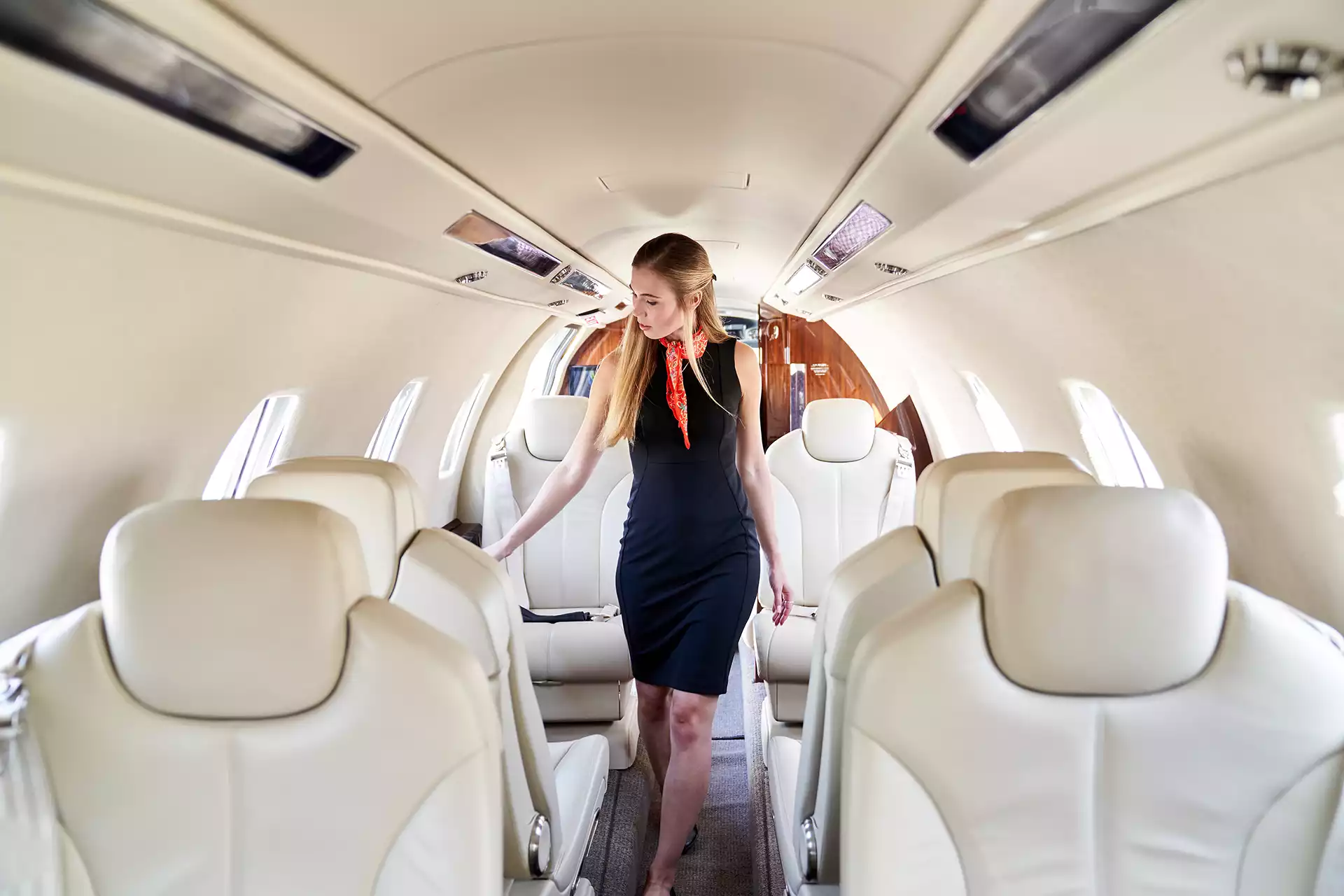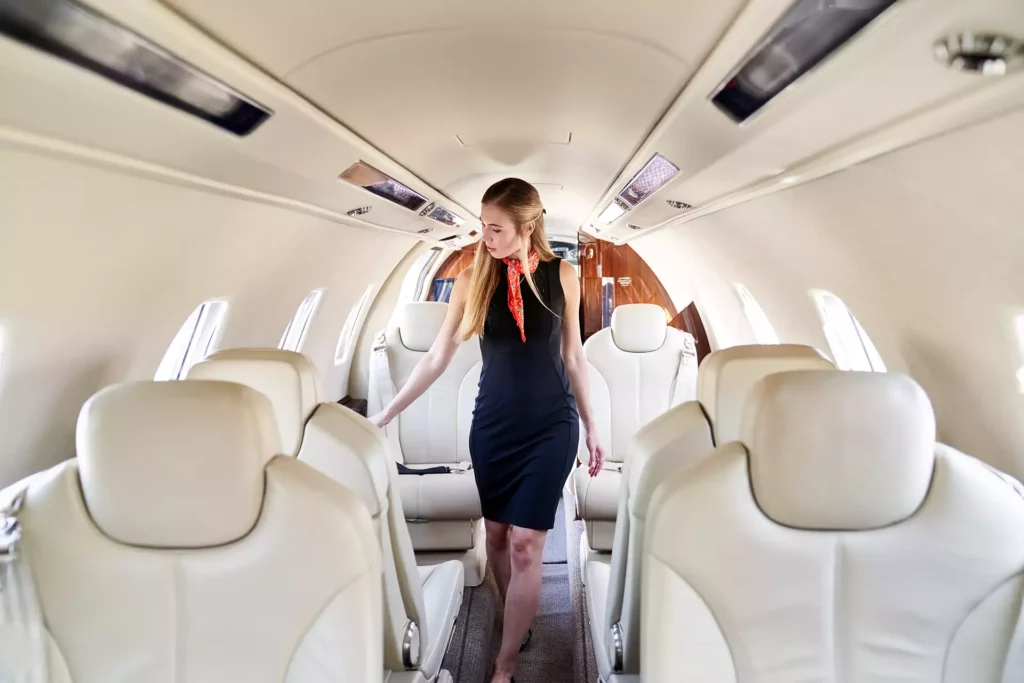 We Can Assemble Your Flight Crew
A private jet purchase means that you call for a flight crew to get from point A to point B. Latitude 33 Aviation will help you find the personnel to keep your aircraft operating at its best. Prioritize safety and efficiency by relying on our skilled crewmembers to oversee your flights from start to finish.
All of our crewmembers undergo in-house training to comply with standards set by the FAA. Allow Latitude 33 Aviation to take you to your destination in comfort. Buy our aircraft for sale and know that you have the staffing to take care of you 24/7/365.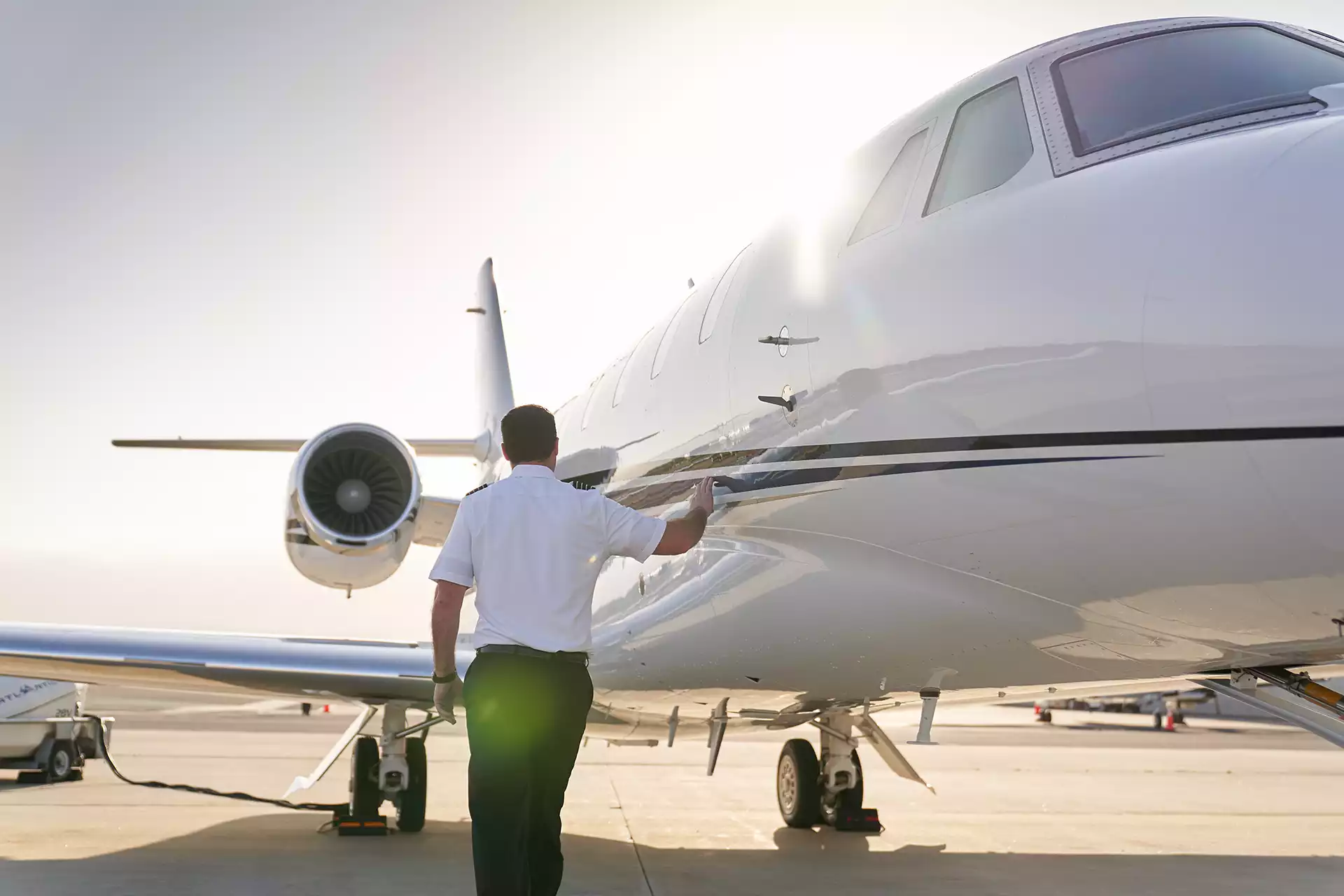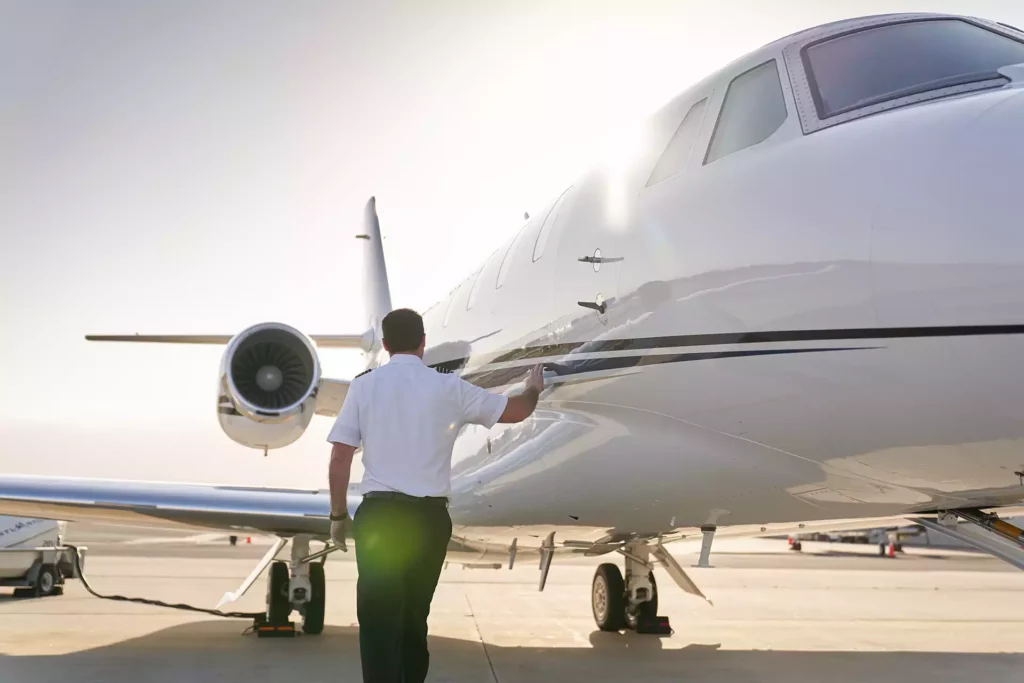 Buying an aircraft from Latitude 33 Aviation means you'll be working with one of the most reputable companies in aviation. Our business was founded on a higher level of service, so we take customer service very seriously. You can be sure that your experience buying a private jet through Latitude 33 Aviation will be a pleasant, convenient, and even enjoyable one throughout. Our top priority is always to ensure that our clients receive the best possible treatment so they become lifelong customers.
Owning a private jet opens a world of possibilities. Save time, take control of your schedule, and travel in comfort like never before. Are you ready to take to the skies in your new private jet? Contact Latitude 33 Aviation today to learn more about how we can help.
Inquire About an Aircraft For Sale