Executive Aircraft Management
Many jet owners rely on aircraft management services to provide operational support for their aircraft and generate charter revenue to offset aircraft ownership costs. Aircraft management companies make aircraft ownership easier, as they offer services that handle the operational responsibilities of owning an aircraft. At Latitude 33 Aviation, we optimize aircraft logistics so owners can enjoy the efficiency, convenience, and safety of private jets. We offer world-class crews, detailed reports and cost-saving discounts.
Learn more about what aircraft management services are and the benefits of choosing private jet management services from Latitude 33.
What are Aircraft Management Services?
In its most simple form, aircraft management is a term used to describe the many services an aircraft management company offers. Some aircraft management companies only handle certain aspects of aircraft operation and upkeep, while others provide a full-service turnkey program.
Turnkey Aircraft Management
Turnkey aircraft management offers all the services a private jet owner could need. In this aircraft management program, a private jet management company takes full control over the aircraft. Since the jet owner gives all operational responsibilities to the aircraft management company, they do not have to deal with the day-to-day requirements of owning their jet.
Some of the primary services a turnkey aircraft management program offers include handling repairs and maintenance, managing crews, meeting FAA guidelines, and conducting accounting tasks. They will also often provide crewmember training and arrange any relevant scheduling details for flights. When a jet owner chooses a turnkey aircraft management company, they simplify their jet ownership responsibilities.
Airplane Management With Charter
When jet owners choose an airplane management company, they will want to understand if the company is also able to provide charter services. By allowing an aircraft management company to charter their jet while they are not using it, an aircraft owner can generate revenue and significantly reduce the cost of ownership. Many potential aircraft owners find that partnering with an airplane management company with charter services makes aircraft ownership more affordable than expected.
Latitude 33 Aviation's charter department will maximize your jet's potential income while preserving its long term value over the course of ownership by maximizing flight hours, engine cycles, scheduling, and other contributing factors.
Latitude 33 Aviation's Aircraft Management Services
At Latitude 33 Aviation, our mission is to provide our clients with significant cost savings and superior service in all aspects of aircraft ownership. We have extensive aircraft management programs that feature a variety of services available to our clients. We can provide you with partial or turnkey aircraft management, as well as charter revenue offset, depending on your preferences and needs. Below are some of the primary services we offer:
Handling hangar negotiations.
Ensuring FAA and ICAO compliance.
Outfitting aircraft with trip concierge services.
Scheduling aircraft and flight crews.
Providing accounting services.
Offering fleet insurance, fuel, labor and parts discounts.
Meeting with clients for sales and property tax information.
Offsetting ownership costs with charter revenue.
Supplying aircraft detailing.
With all of these business jet management services, you can be confident your aircraft has only the best team handling its operation. Our extensive selection of services allows us to be the single source for all your private aircraft ownership needs.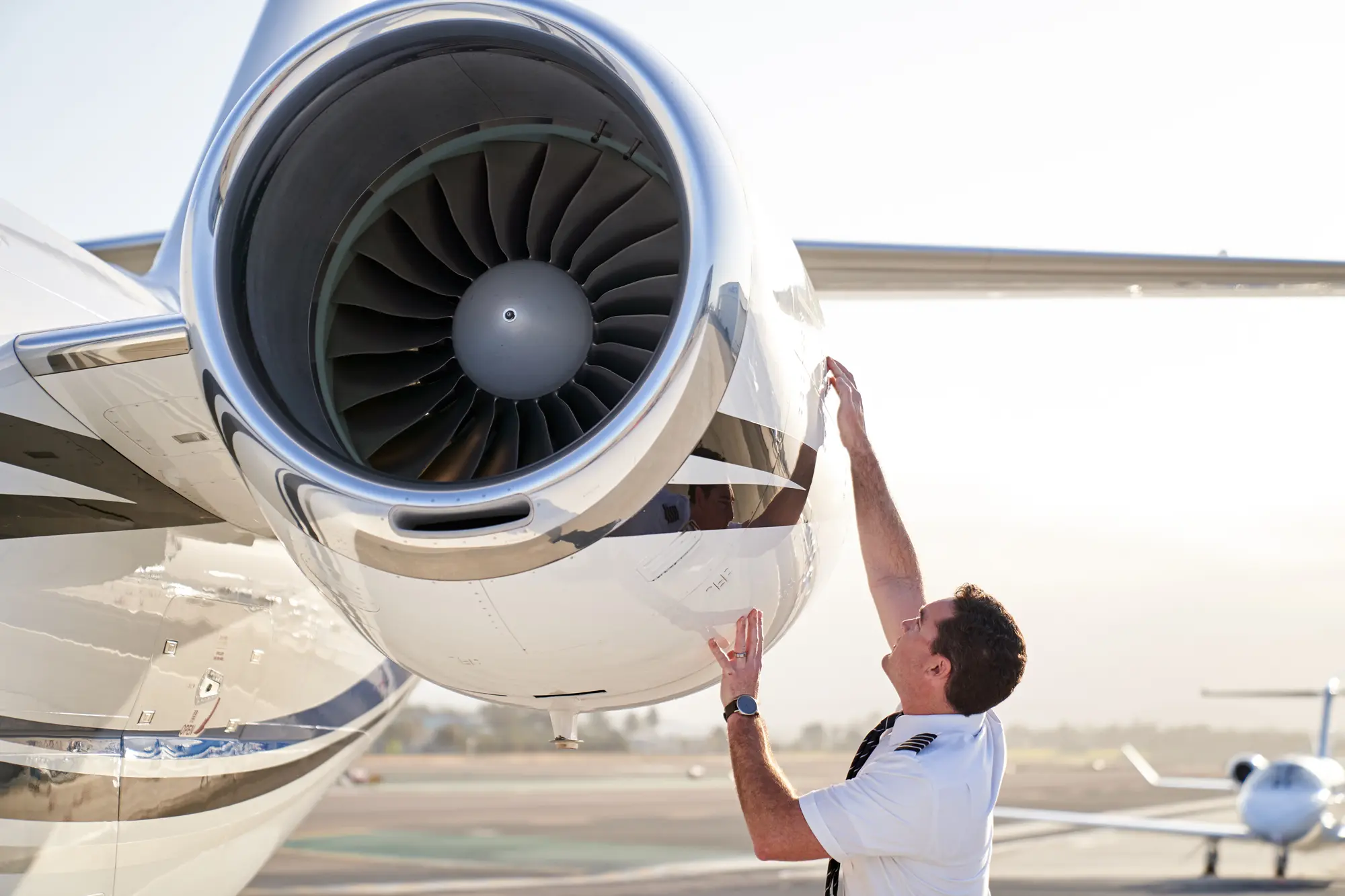 Benefits of Aircraft Management Services from Latitude 33
We are proud to offer several comprehensive aircraft management services to our clients. Some of the top jet owner benefits of working with us include our world-class crew training programs, detailed report generation, accounting services and discounts on items such as fuel, parts, and maintenance.
Another one of the primary benefits you can receive from working with us is our accounting services. Our specialty aircraft accounting services ensure billing is accurate by cross-checking every charge. To guarantee you are fully aware of your aircraft's finances, we prepare a clear and comprehensive monthly report-statement listing every income item and cost related to your aircraft. These monthly report statements make audits easy, and many clients enjoy the complete financial transparency of our reports. Our acclaimed accounting services have won the admiration of many of our clients' CFOs.
Our monthly report statements contain a monthly income/expense snapshot to provide a simple executive summary. After the overview page, you can find a detailed breakdown of income items and costs. Our detailed reports also feature a crew expense report for your monitoring and approval. Additionally, you can find information about the negotiation and procurement of your aircraft's goods and services. Finally, our reports include invoice review and processing.
Our charter services help you generate revenue from your aircraft while you are not using it. Instead of letting your aircraft sit in a hangar, you can put it to work for you. That way, you can receive a consistent and predictable revenue stream from your aircraft even if you are not personally using it.
You want to enjoy the freedom in your schedule by owning your own private jet, your trips will always be a top priority. Our charter department will handle all the scheduling and work around your travel preferences to add on efficiencies to destinations your aircraft is already traveling to and from. Let Latitude 33 Aviation increase your enjoyment of private jet ownership by providing revenue to help augment the costs involved with owning a private aircraft.
Our crews serve as company ambassadors to all of our clients, and they take the need to embody professionalism seriously as they help you fly safely to and from your destinations. To provide excellent service to our clients, we ensure our crews are among the most experienced and best-trained professionals in the aviation industry. All of our skilled crewmembers strive to embody our company goal of delivering services that meet the highest standards of quality.
One of the biggest advantages of working with us is the level of safety we provide to clients. Due to our commitment to safety, we've been awarded the prestigious ARGUS Platinum safety rating — the industry's highest safety rating that only the top five percent of private jet operators have achieved.
To achieve this rating, our crew members annually train at world-class facilities where they go through cutting-edge simulator training. They also learn about FAA-approved procedures and have to complete a rigorous background check. Additionally, crew members must pass strict FAA medical examinations and drug tests.
Another primary advantage of working with Latitude 33 Aviation is our relationships with many companies that provide key services to private aircraft. We pass down the benefits of our relationships to you by finding discounted rates you can take advantage of to reduce your jet ownership costs. For example, we can help you find insurance companies that provide you with discounted rates on normally costly insurance plans.
We can also purchase fuel at a lower rate than if you had to buy the fuel yourself, allowing you to save significant money over time on fuel costs. With fuel discounts of up to 50 percent, this benefit alone saves aircraft owners tens of thousands of dollars every year. Our relationships with parts suppliers and maintenance providers can lower expenses related to aircraft maintenance and parts replacement as well.
Choose Latitude 33 for Your Aircraft Management Needs
When you partner with our aircraft management team at Latitude 33 Aviation, you will receive highly personalized services to meet your jet's unique requirements. Our clients love how we make everything about aircraft logistics easier for them, helping them enjoy their aircraft more. Our 24-hour service for aircraft based in our Los Angeles or San Diego area airports means you can always receive professional guidance anytime you need it.
Contact us to find out more about our aircraft management services. If you need to charter a flight, you can also request a quote.