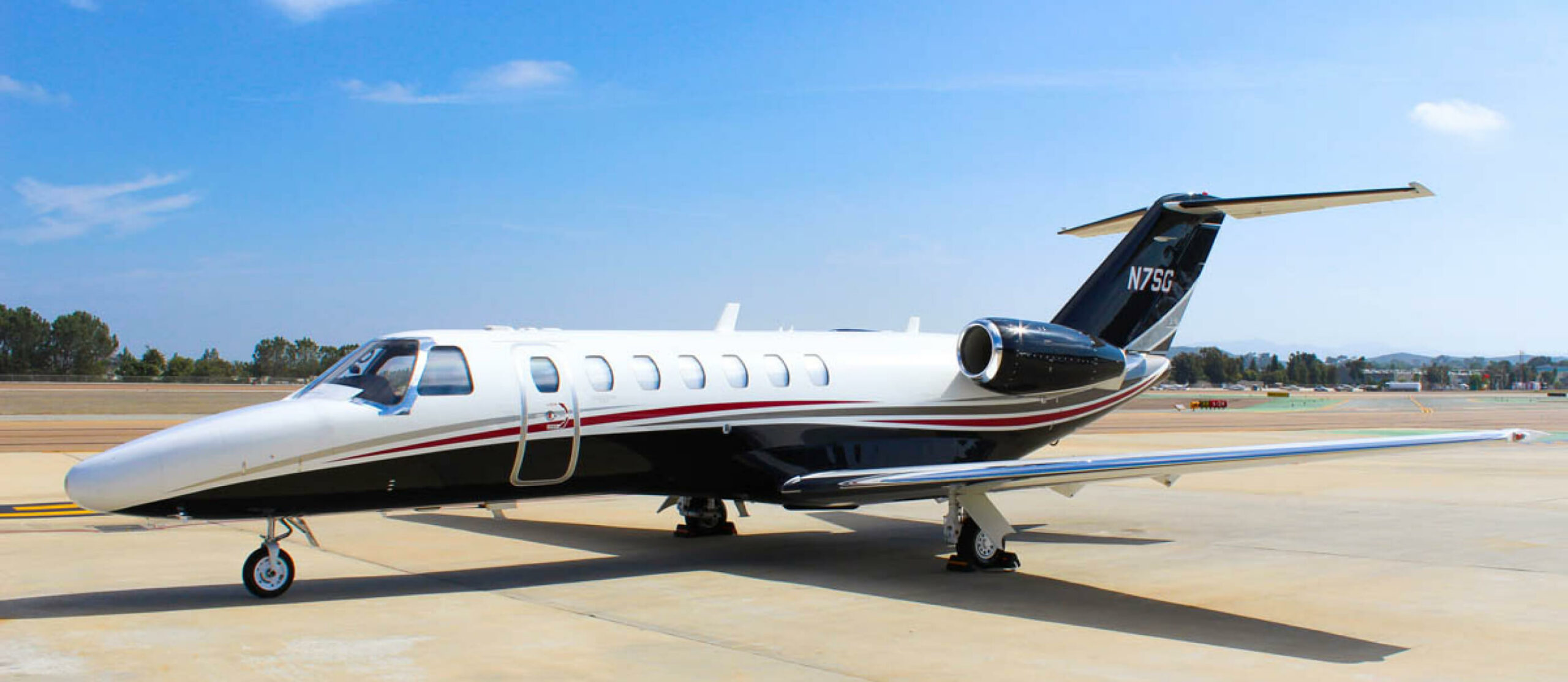 2008 Cessna Citation CJ3 – Sold
This 2008 Cessna Citation CJ3 offers a turnkey charter solution and is currently available for co-ownership. Professionally flown and managed, this 2008 Citation CJ3 (serial number 525B-0240) is based at Latitude 33 Aviation's headquarters in Carlsbad, California. It is fully enrolled on TAP Elite engine program and equipped with ADS-B Out and GoGo ATG-4000 WiFi. The aircraft was repainted and the interior seats were refurbished in 2017. The main cabin seats six passengers with one belted seat in the private enclosed lavatory, bringing total passenger seating capacity to seven. The main cabin also features a forward refreshment center which was refurbished in 2020. The current owner infrequently performs personal flights, leaving plenty of availability for a co-owner.
To inquire about this revenue-generating partnership opportunity, contact Latitude 33 Aviation at 800.840.0310 or email AircraftSales@L33Jets.com.
Learn more about our private jet brokerage and aircraft acquisition services.
Williams FJ44-3A / 2,820 lbs thrust per engine
Fully Enrolled on TAP Elite
CAMP Maintenance Tracking
Document 22 Inspection Completed May 2019
Forward RH Refreshment Center
Enclosed Belted Lav
110V Outlets
Airstair Entry Steps
Cockpit Sheepskin Covers
Slimline Tables
GoGo ATG-4000 WiFi
Interior Seats Refurbished in 2017
Forward Galley Refurbished in 2020
Seven passenger total seating capacity
Main cabin seating for six passengers arranged in a center club configuration for four, two forward-facing captain chairs, and aft belted lavatory
Forward RH Refreshment Center
Explore our 2008 Cessna Citation CJ3 – Sold
To learn more about the Citation CJ3/CJ3+, please visit Cessna's website.
Specifications subject to verification by buyer. Aircraft subject to removal from market at any time without notice.