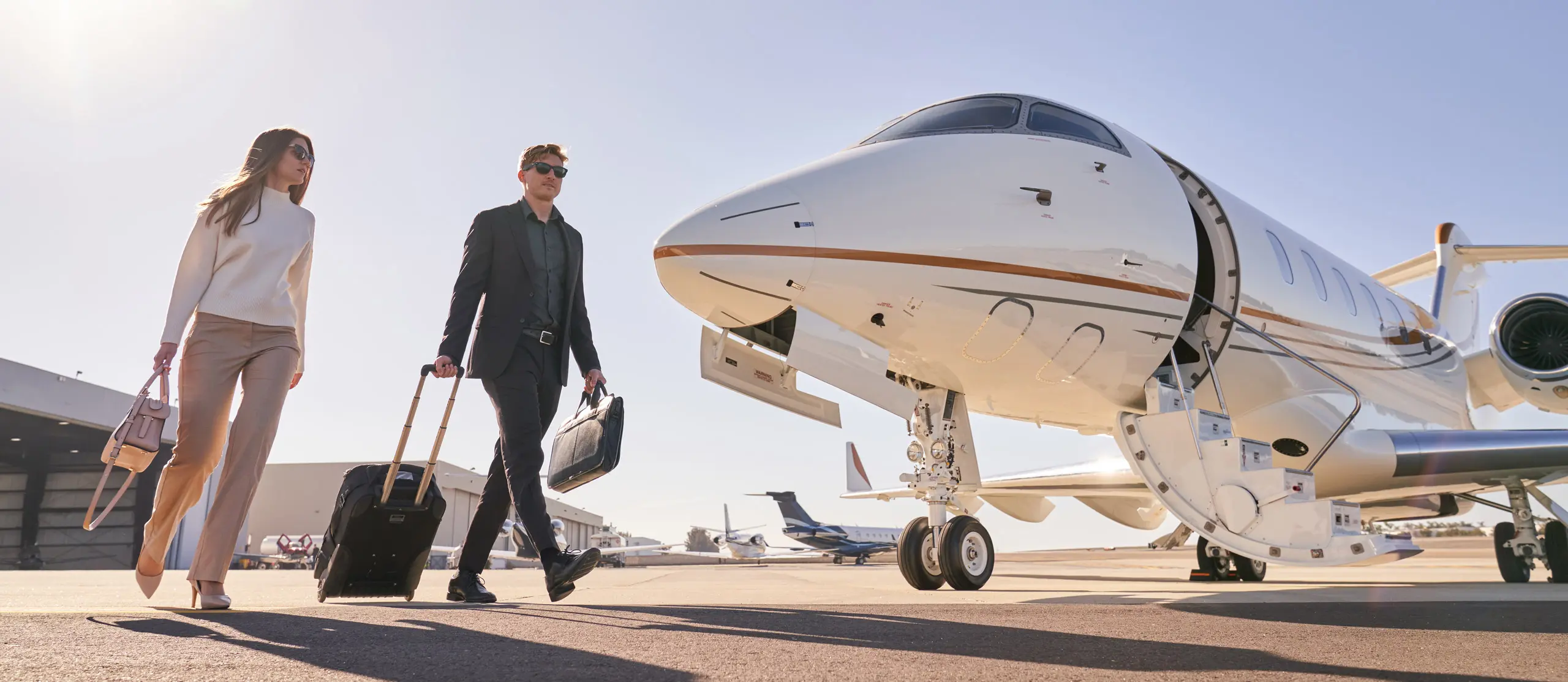 Flying for business or pleasure is more convenient and enjoyable with a private jet charter, and Latitude 33 Aviation has the finest selection of private jets for charter. Whether you're flying for business or leisure, Latitude 33 Aviation has the most modern private jet fleet at your disposal.
With a wide assortment of amenities and features from which to choose, you're sure to find an aircraft to make your charter flights the best experience for you and anyone else who may be flying with you.
When you choose a private jet for charter from Latitude 33 Aviation, you'll have your pick from some of the most luxurious aircraft in the world. Our fleet features some of the newest aircraft available and seating for up to nine passengers. Plus, with free Wi-Fi on many planes, you'll be able to finish important work or enjoy streaming music or video while you're in the air. Inflight connectivity gives you the option to be as productive as you would like, enjoy digital entertainment, or just disconnect from your busy lifestyle and enjoy some peaceful privacy.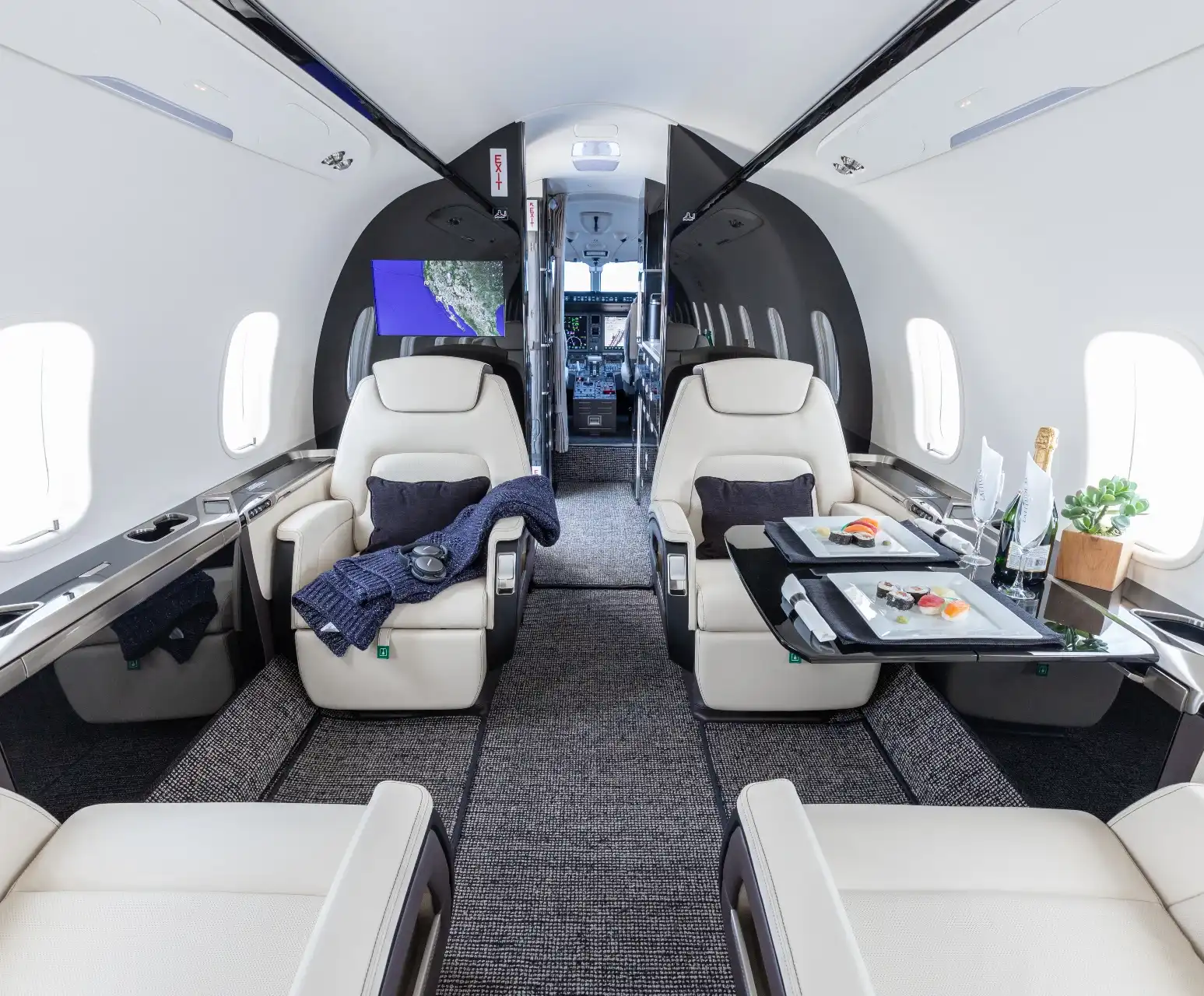 Latitude 33 Aviation manages one of the largest and newest fleets of Light to Heavy class cabin aircraft. We charter throughout North America while maintaining our largest base and headquarters in San Diego. This allows us to offer greater dependability and gives you access to more charter aircraft, highly qualified flight crews, and white-glove customer service. You can have peace of mind knowing you are flying with the best – we are part of the exclusive top 5% of private jet operators that have received the industry's highest safety rating, ARGUS Platinum.
View our fleet below or sort by aircraft type or location with the Aircraft Selector.
Still have questions? Let our experienced and knowledgeable staff can help you choose the private charter aircraft that's right for you. Take a look at our concierge charter services to learn more.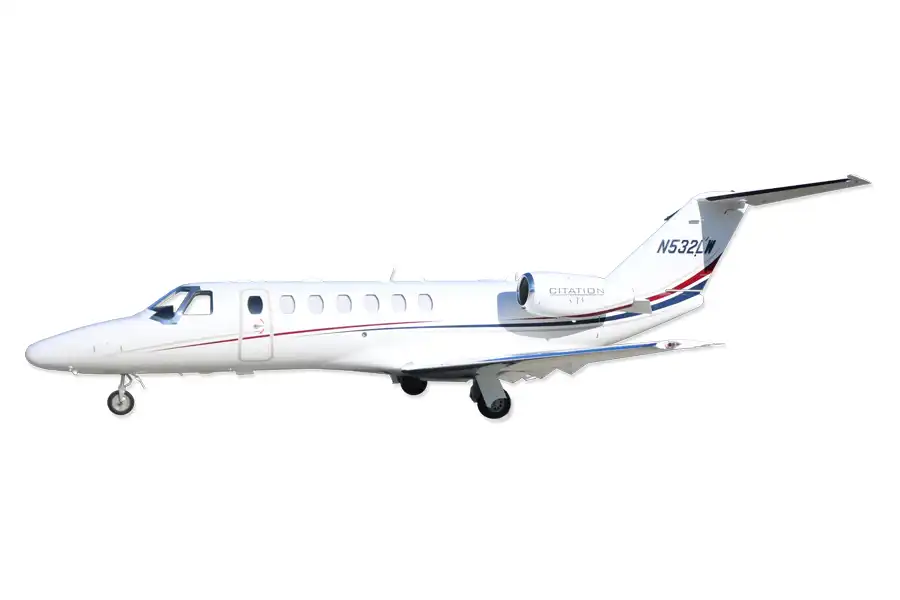 Max Passengers: 6
Max Range: 1,875 NM
Baggage Capacity: 65 ft3
Cabin Dimensions:
57″ H x 58″ W x 15′ 8″ L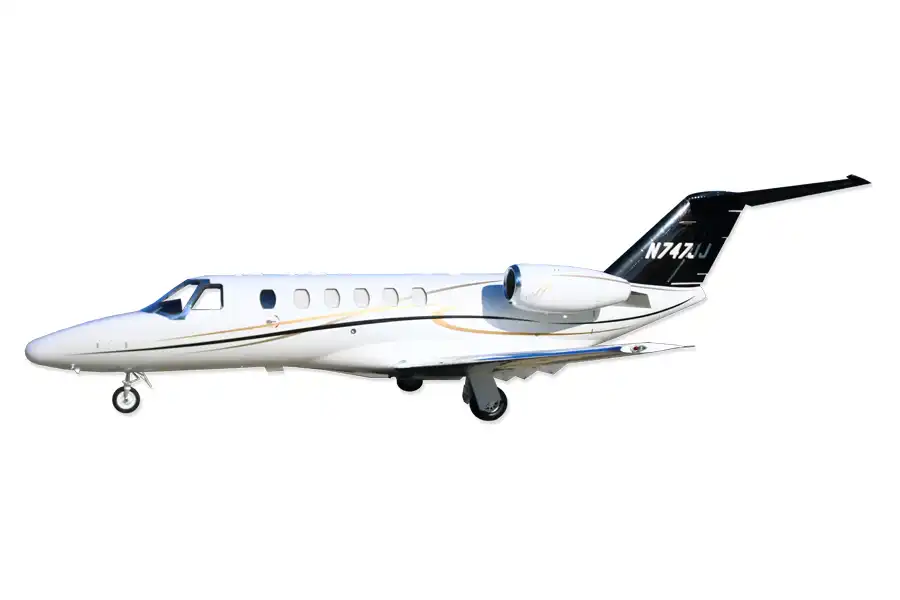 Max Passengers: 6
Max Range: 1,605 NM
Baggage Capacity: 50 ft3
Cabin Dimensions:
57" H x 58" W x 13' 7" L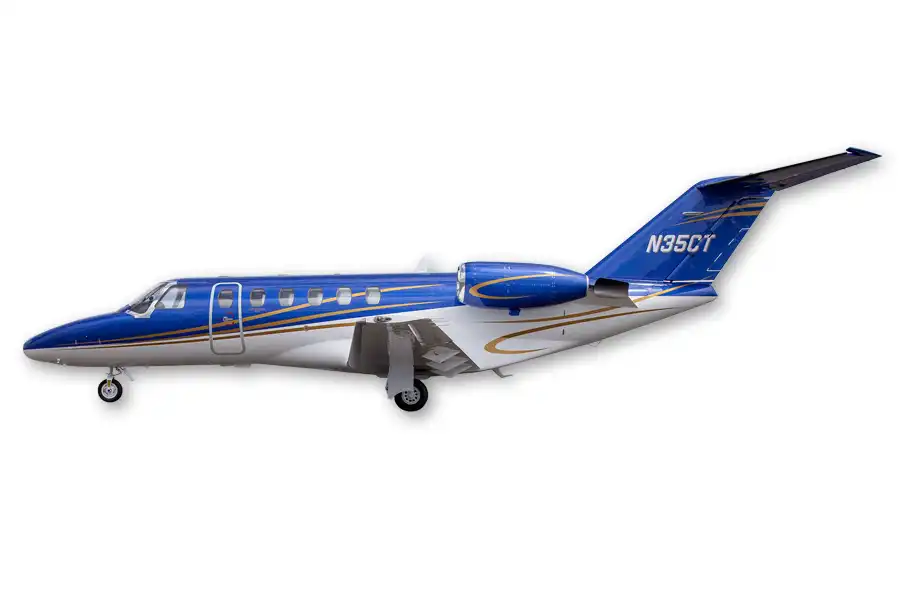 Max Passengers: 6
Max Range: 1,530 NM
Baggage Capacity: 50 ft3
Cabin Dimensions:
57" H x 58" W x 13' 7" L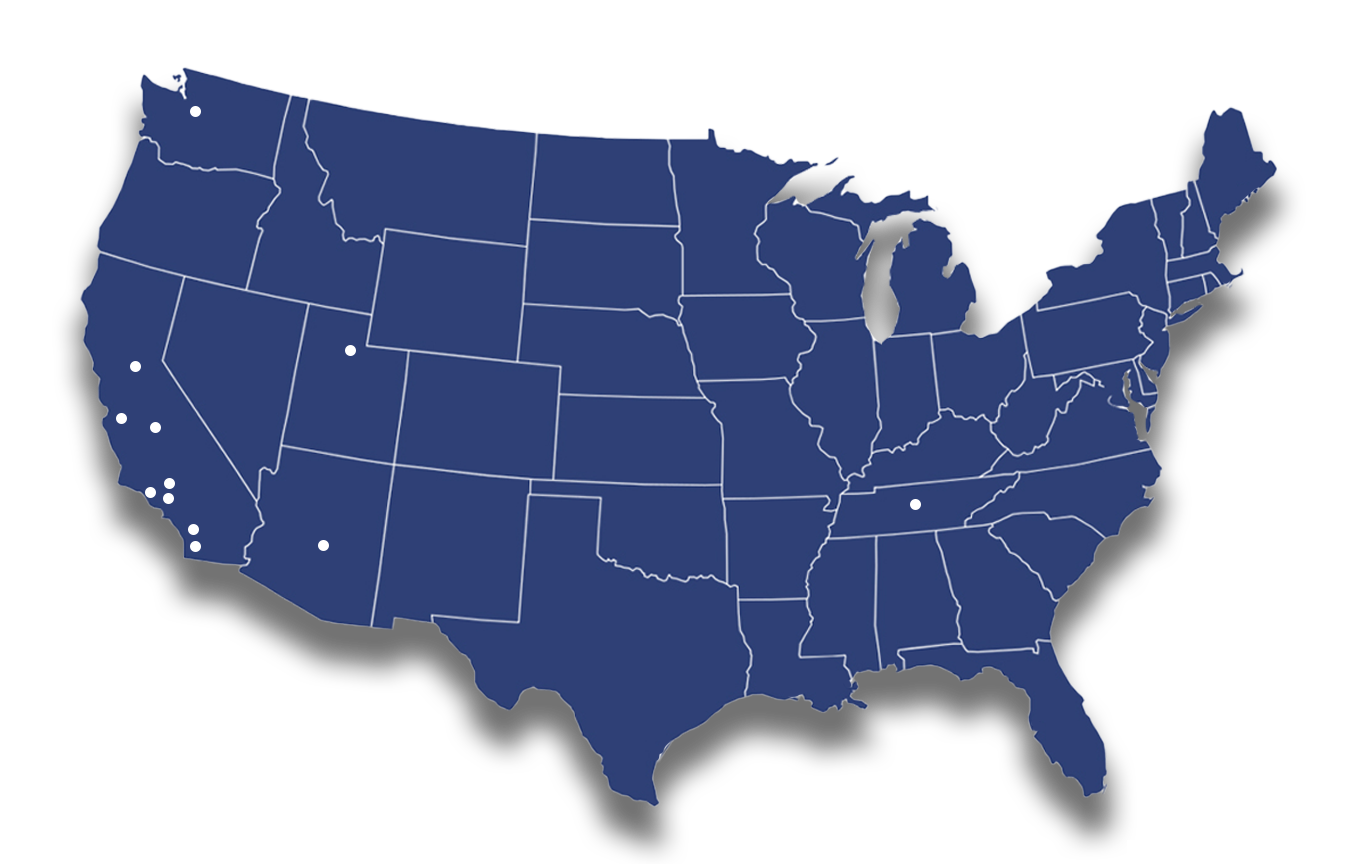 2022 Bombardier Global 5500
2016 Gulfstream G650
2009 Bombardier Challenger 300
2015 Embraer Legacy 500
2008 Cessna Citation X
2009 Cessna Citation CJ3
2019 Bombardier Challenger 350
2010 Cessna Citation CJ2+
Whatever your reason for traveling, there's no doubt that choosing a private charter jet will make your travel experience easier and more enjoyable in every respect. You're sure to find a private jet in our fleet that can meet your needs, so contact us today to learn more about our aircraft and to receive a custom quote for your charter. Our courteous and professional staff is ready to help make your flight the best experience possible.