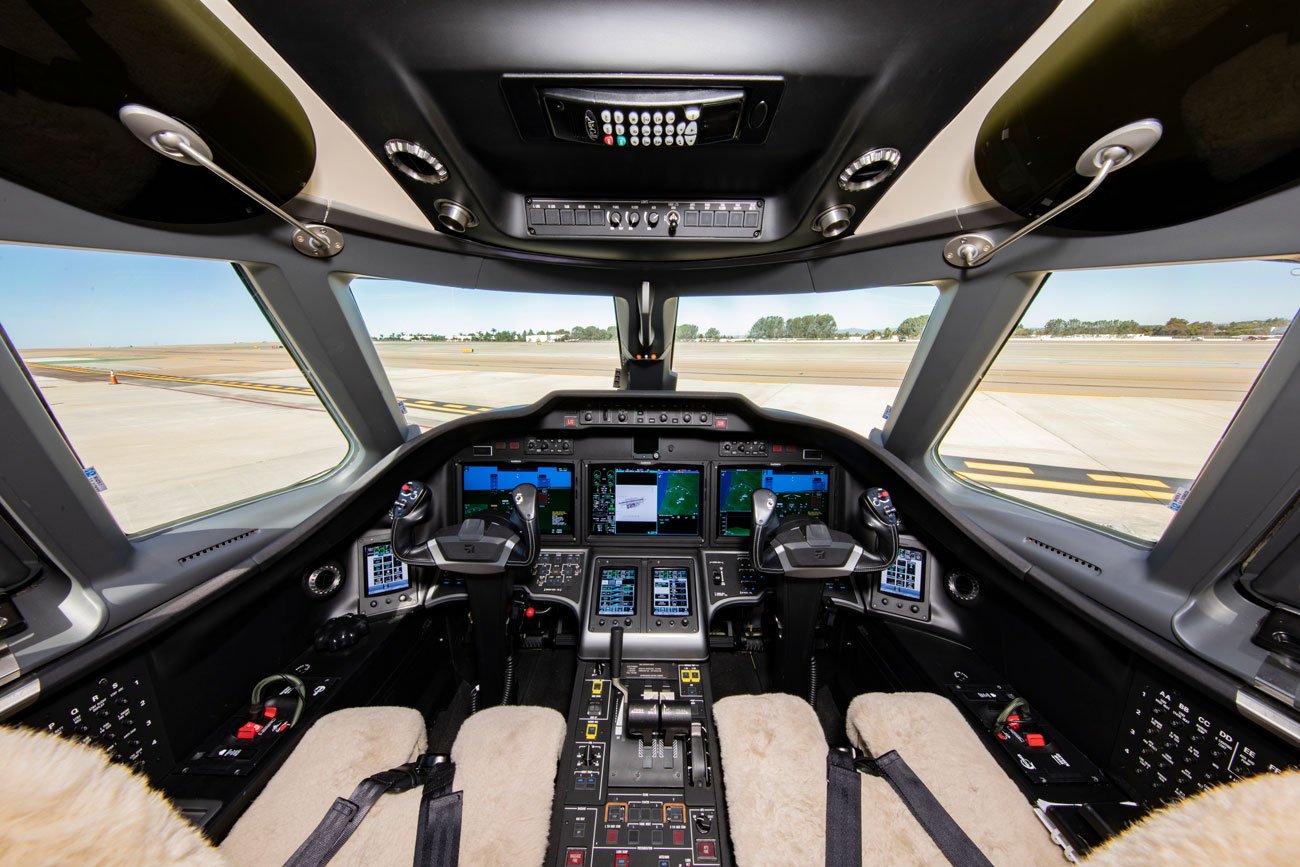 Latitude 33 Aviation Adds Sovereign+ to Charter Fleet
Providing a highly selected blend of style and comfort, the Citation Sovereign+ is Latitude 33 Aviation's newest midsized aircraft available for charter. Designed to provide ultimate performance and superior comfort, this 2016 Citation Sovereign+ is based in Carlsbad, California and ready for your next destination.
Cabin
The Citation Sovereign+ features large comfortable leather seats with forward and aft tracking, swivel bases and reclining positions for ultimate comfort. Innovative designs and luxe finishes are present in the fine details of the interior. The forward galley provides supply cabinets, cold storage, and counter for food preparation.
Comfort & Control
This 2016 Cessna Citation Sovereign+ offers a spacious cabin, electrically operated windows, and seating for nine passengers. The aircraft contains a heated baggage compartment which can hold up to 1,000 pounds and 100 cubic feet of cargo. Productivity doesn't stop with standard internet and four executive tables, which make great work areas. The wireless cabin management allows access to digital media, individual interactive moving maps, and radio. Passengers have full control and access to these amenities on their personal mobile device.
Technology
Powered by advanced avionics, the Citation Sovereign+ supports a bright, modern, and all-glass cockpit. The features include Garmin Synthetic Vision Technology, detailed moving map, electronic charts, and intuitive touchscreen controls. The powerful, range-enhancing winglets, combined with the powerful engines allow the aircraft to land on smaller runways and airports such as Aspen (ASE), Van Nuys (VNY), and Long Beach (LGB).
Private Jet Charter
This 2016 Cessna Citation Sovereign+ is part of Latitude 33 Aviation's growing fleet of aircraft available for jet charter. Joined by six other pristine midsized and super-midsized aircraft available for charter, the Sovereign+ can provide coast-to-coast flights. With a seating capacity of nine passengers, this aircraft is perfect for your next private charter flight. Ready to experience this midsized aircraft? Contact Latitude 33's concierge charter department for arrangements.