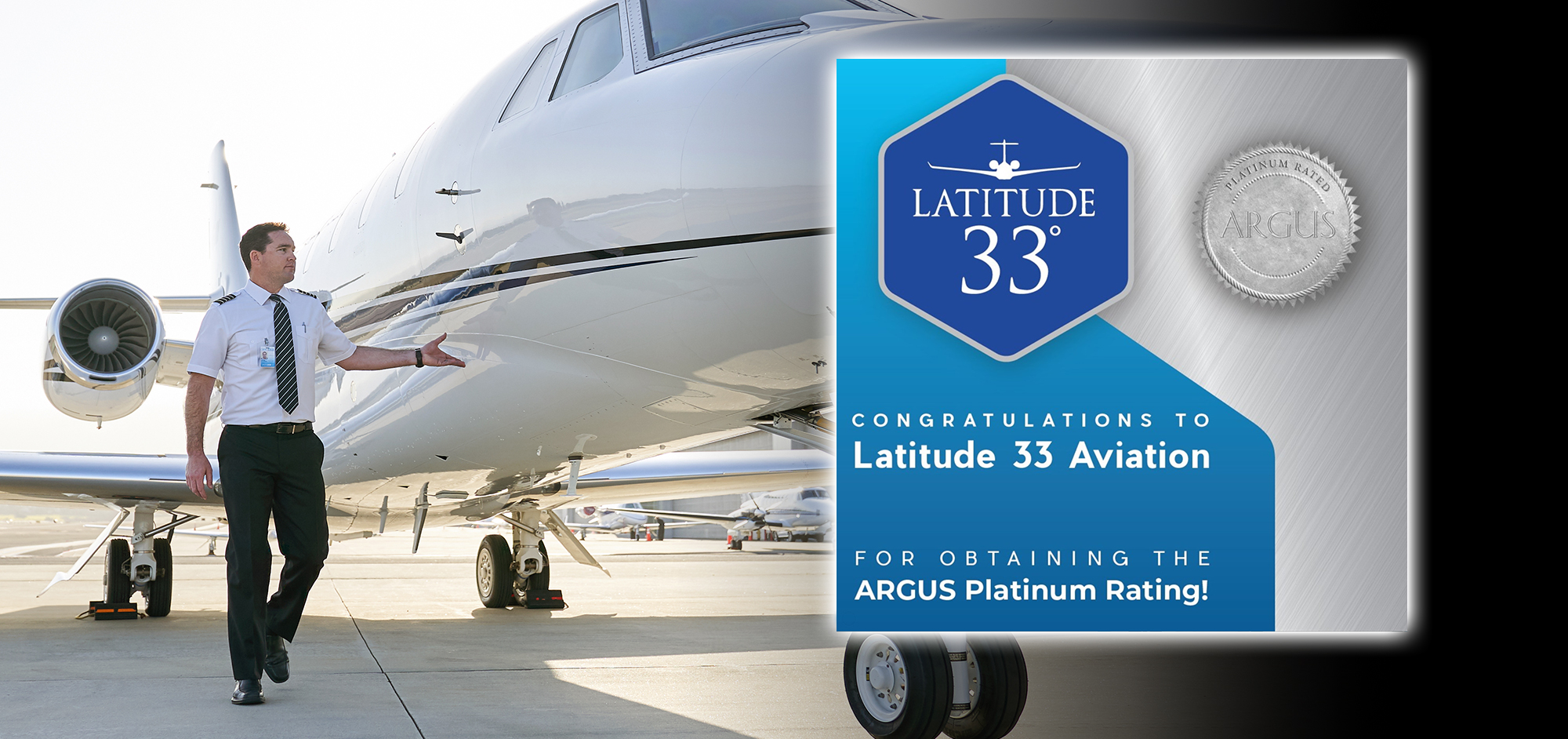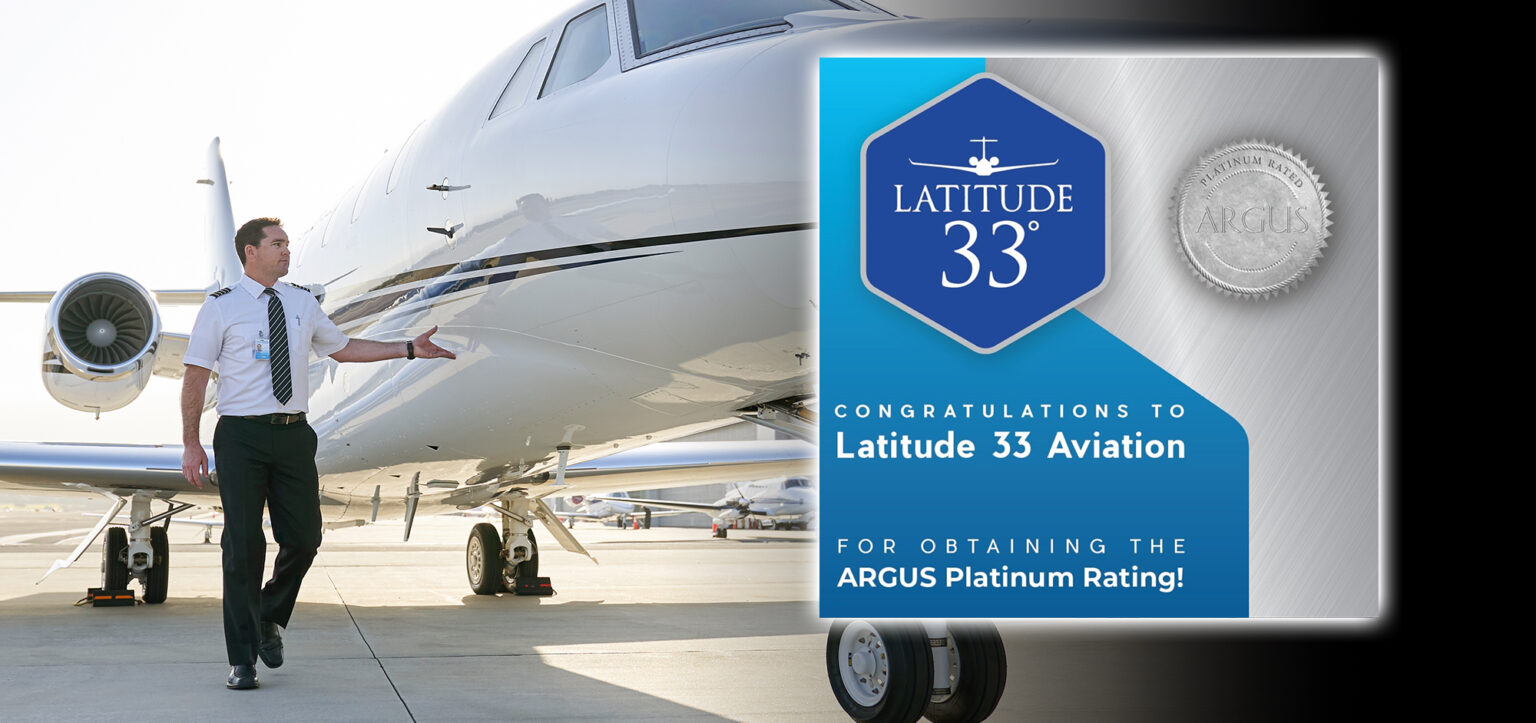 June 7, 2023 – Latitude 33 Aviation is proud to announce the renewal of the ARGUS Platinum Rating, which has been consistently upheld since 2017. The ARGUS Platinum Rating is the highest certification issued by the Aviation Research Group International, Inc. (ARGUS).
This safety distinction is reserved exclusively for operators who demonstrate an exceptional Safety Management System (SMS), provide comprehensive full-motion simulator training for all pilots, maintain a well-defined Emergency Response Plan, implement effective policies and procedures, and keep meticulous records of all crucial operational and maintenance aspects. Attaining this rating is rigorous and intensive, and includes an extensive onsite audit conducted over multiple days every two years.
The ARGUS Platinum Safety Rating places Latitude 33 Aviation within the top 5% of U.S.-based charter operators and indicates the company's unwavering dedication to safety and superior service. With a culture that understands the importance of top-tier safety and service, this designation reflects the company's continued commitment to operate at the highest standard that private aviation has to offer.
Learn more about Charter Safety Ratings here.
To learn more about private jet charter services or to schedule a viewing of the award-winning fleet, the concierge charter department can be reached at charter@L33Jets.com or 1-800-840-0310.