Private Charter Flights, Jet Purchasing, & Aircraft Management
Experience the finest in air travel with Latitude 33 Aviation, Southern California's premier company for private jet charter, aircraft management, and aircraft sales. We offer the epitome of luxury and lifestyle, with top aircraft and dedicated services for every client.
Our variety of aircraft services has made Latitude 33 a trusted partner in private aviation. We help our clients with many aspects of flying a private charter.
Our goal is to make private aviation travel the way it should be. Efficient, comfortable, and enjoyable.
What are Aircraft Management Services?
We provide a higher level of service to clients in and around San Diego, Los Angeles, Seattle, and multiple other locations, Latitude 33 specializes in exceptional personal service, day and night charter aircraft availability, customized aircraft management programs, and expert guidance in buying new and pre-owned aircraft. Our primary services cover these three categories of private aviation:
Latitude 33 Aviation provides private charter services that maximize flexibility, convenience, privacy, and efficiency. Travel on your own terms and schedule, skip the lines and connecting flights, and have the freedom and privacy to make the most of your time in the sky. Since our founding in 2006, we have been backed by an unparalleled aviation safety record.
Our round-the-clock management maximizes the efficiency and safety of your plane, as proper management is paramount to private aircraft ownership. The benefits of our aviation management services include maintenance discounts, reduced fleet fuel rates, trip concierge services, aircraft detailing, and other vital support gained by working with our team of industry professionals.
Our dedicated aircraft experts provide acquisition and aviation broker services for clients looking to buy a private jet, using a unique turnkey process. From initial inquiry to the final signature, we guide our clients through the entire ownership cycle to save them time and maximize their investment. Our personal approach to aircraft operations appeals to buyers and sellers alike.
Additional Vacation time with a Private Charter Flight
Fly on a private jet for your next pleasure excursion for comfort and relaxation. When you arrive at the airport, you can bypass the security lines and board your jet, so your getaway can start immediately. During your flight, indulge in our personal services to meet your every need. Your 
private jet experience
 is tailored to you for the ultimate VIP treatment. Ski the slopes in 
Aspen, Colorado
, dine on Cajun cuisine in 
New Orleans, Louisiana
, or soak up the sun in 
Maui, Hawaii
 — any place you want to go, Latitude 33 can take you there. We can fly to 
many locations around the world
, including smaller airports that may be closer to your destination. Our expansive destination possibilities open your travel itinerary and offer the chance to explore the hidden gems in the U.S. and beyond.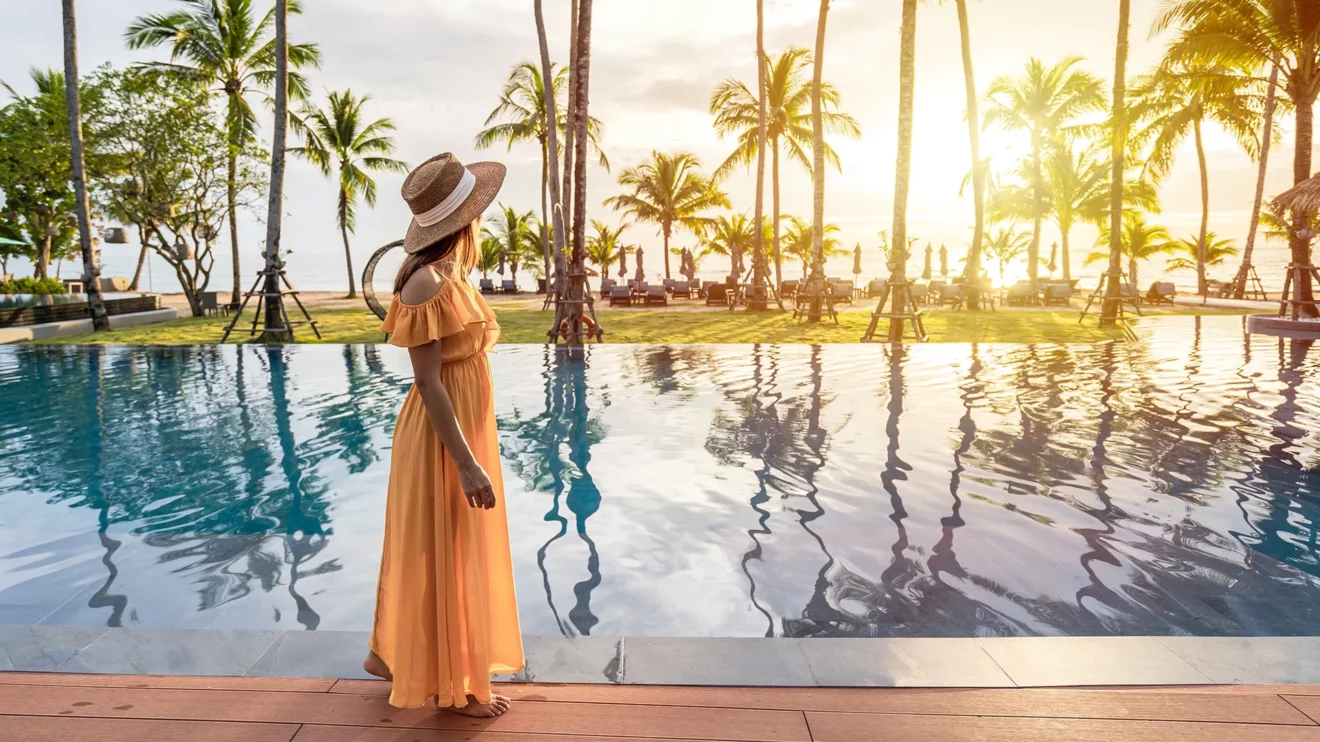 Flying for Business in Private Jets
Private jet charters for business allow you to focus on your work — Latitude 33 will take care of everything else. Unlike commercial flights, private jet charters will give you quiet and privacy. You and your colleagues can prepare for your business meeting or collaborate on a project as we fly you to your destination. Many options in our jet fleet have in-flight productivity options available, such as Wi-Fi. By removing all the additional waiting, cancelled flights at traditional airports you can conduct your business, tour your locations, facilities, meet employees and still be home in time for dinner.
Premier Aircraft Fleet for Luxury & Style
Among managed charter flight companies in the USA, we have one of the largest and newest fleet of light, midsize, and super-midsize aircraft available. Every jet option is top of the line for the elite traveler's comfort. When you fly an aircraft charter flight with Latitude 33, you can fly in one of the following aircraft types:
All of our charter aircraft options are lavish and upscale. Our jets are engineered for your comfort, with features such as luxury seating, refreshment centers, lavatories, and in-flight access to baggage.
Benefits of Our Elite Aviation Support
Latitude 33 Aviation offers the expertise and guidance to make aircraft management, charter, and acquisition and sales more personal and enjoyable. Our professionals specialize in creating private charter flights that make luxury travel your new standard, and they likewise assist with aircraft acquisition, management, and brokerage services in order to make aircraft ownership a smooth and stress-free process. Some of the benefits of working with us include:
Comprehensive aviation services: We are your one-stop resource for a wealth of aircraft services, offering professional guidance on aircraft acquisitions, management, or charters.
Unmatched customer service: Our highly qualified and extensively trained crew members provide dedicated customer service to meet your every need.
Flying with the best: Have peace of mind knowing you are flying with the industry's most experienced aviation professionals. We are part of the exclusive top 5% of private jet operators that have received the industry's highest safety rating and have more than 40,000 safely operated flights.
24/7 fleet management: Our fleet management is available 24 hours a day, seven days a week, for constant care of your valuable jet.
Seamless chartering, ownership, and acquisition: Latitude 33 has the ability to make aircraft charters, ownership, or acquisitions seamless for clients, providing all three services under one roof.
More destination options: With access to thousands of additional airports that commercial airlines don't use, you can truly fly anywhere you want in the world.
Fly with Latitude 33 Aviation Today
For your aircraft services, work with Latitude 33, one of the top aviation charter companies in the industry. Are you interested in learning more about professional aircraft charters, management, acquisitions, or brokerage with Latitude 33 Aviation? Contact us today by calling 1-800-840-0310 or completing our form for a free quote.
To learn more about Latitude 33, please contact us at 800.840.0310