August 06, 2018– Only on the market for a short time, this exquisite CJ3 has been sold! Congratulations to the new owners of this popular, and loved Citation CJ3.
For further information about jet acquisitions and jet sales please call 800-840-0310 or email AircraftSales@L33Jets.com.
July 3, 2018 (originally posted May 1, 2018) — For sale exclusively by Latitude 33 Aviation, this new to market Cessna Citation CJ3 is ready for its next owner. This beautiful 2006 Citation CJ3 is equipped with a custom 8 passenger interior (new in 2017), including Bravo/Encore style stairs, a side facing seat, and flushing belted lav. An Iridium GO! Satellite Wi-Fi system installed July 2018 along with WAAS, ADS-B, and a Garmin 725. The cabin features 110v power outlets for convenient electronic device charging, and an AvVisor Moving Map display for in-flight position tracking. The exterior is in excellent condition and features a Matterhorn White top, black metallic bottom and tail with Strawberry Pearl and Starlight Silver metallic accent stripes to give this aircraft an impressive ramp presence. A comprehensive Inspection Document 22 completed July 2018 at the Citation Service Center in Doncaster, England.
Perfect to take you to your next relaxing vacation or productive business meeting, this Cessna Citation CJ3 for sale is ready for viewing and immediate delivery. For more information, view our website, call 1-800-840-0310, or email AircraftSales@L33Jets.com.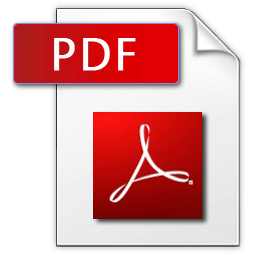 PDF Spec Sheet – Click/tap here to view
Airframe
Airframe Total Time Since New: 3,309
Landings Since New: 3,316
Engine(s)
Engine 1 Serial Number: 141161
Total Engine Hours: 3,309
Total Engine Cycles: 3,316
TBO: 4000 Hours
Engine 2 Serial Number: 141172
Total Engine Hours: 3,309
Total Engine Cycles: 3,316
TBO: 4000 Hours
Avionics/Radios
Rockwell Collins ProLine 21 Flight Deck w 3 8′′x10′′ LCD displays
FMS-3000 WAAS Version 4.0 / GPS-4000S (SB525B-34-19 R2) Providing LP/LPV/LNAV/VNAV Navigation
ADS-B (SB525B-34-26)
Garmin 725 GPS/FMS
Collins 4000 TCAS II with Change 7.1
Landmark 8000 TAWS
Collins WXR-800 Radar
Artex C406-N ELT
Dual Collins VHF-4000
Dual Collins NAV-4500
Collins DME-4000
XM WX Receiver
Cockpit Voice Recorder (Provisions Only)
Additional Equipment
Iridium GO! – Supports Voice and Data Communications on Up to 5 Smartphones, Laptops or Tablets (Includes Voice Calls, Email Access, Texting, Photo Sharing, Social Networking GPS Tracking & SOS Alert)
Jeppesen Electronic Charts
Bravo/Encore Style Entry Steps
Precise Flight Pulselight Interfaced to TCAS
AvVisor Plus 8.4" Cabin Display Located in the LH Forward Cabinet
110 VAC Universal Electric Outlets
42 AMP Hour Lead Acid Concorde Battery
Pilot's Angle of Attack Index
Crew Sheepskin Seat Covers
RVSM Capable
Year Painted
2017
Exterior
Very Good Condition – Refurbished in 2017. Split base with Matterhorn White on the top, Black Metallic bottom and tail with Strawberry Pearl and Starlight Silver Metallic accent stripes.
Year Interior
2017
Interior
New 2017 by Eagle Aviation – 8 passenger interior, including a forward side seat, a center club arrangement, two aft forward facing seats, and an aft LH belted flushing lavatory. This custom interior features Aeronautica Bisque Leather passenger seats with brushed aluminum hardware and Aeronautica Sandstone crew seats with Bamboo Sheepskin inserts. Both are beautifully complemented by Tapis Seashell Alcantara upper sidewalls and headliner, Tapis Meringue Woven Leece lower sidewalls and RedRock Tussah carpeting.
Inspection Status
The following Inspection Documents were completed July 2018 at the Cessna Citation Service Center in Doncaster: Document 05, 08, 14, 16, 17, 18, 19, 22, 23, 24, 35, 38, 40
New pre-coolers installed May 2017 at the Cessna Citation Service Center in Greensboro.
Additional Information
Specifications subject to verification by Buyer. Aircraft subject to removal from market at any time without notice.
Price
Please call
View all of our private jet aircraft for sale here.