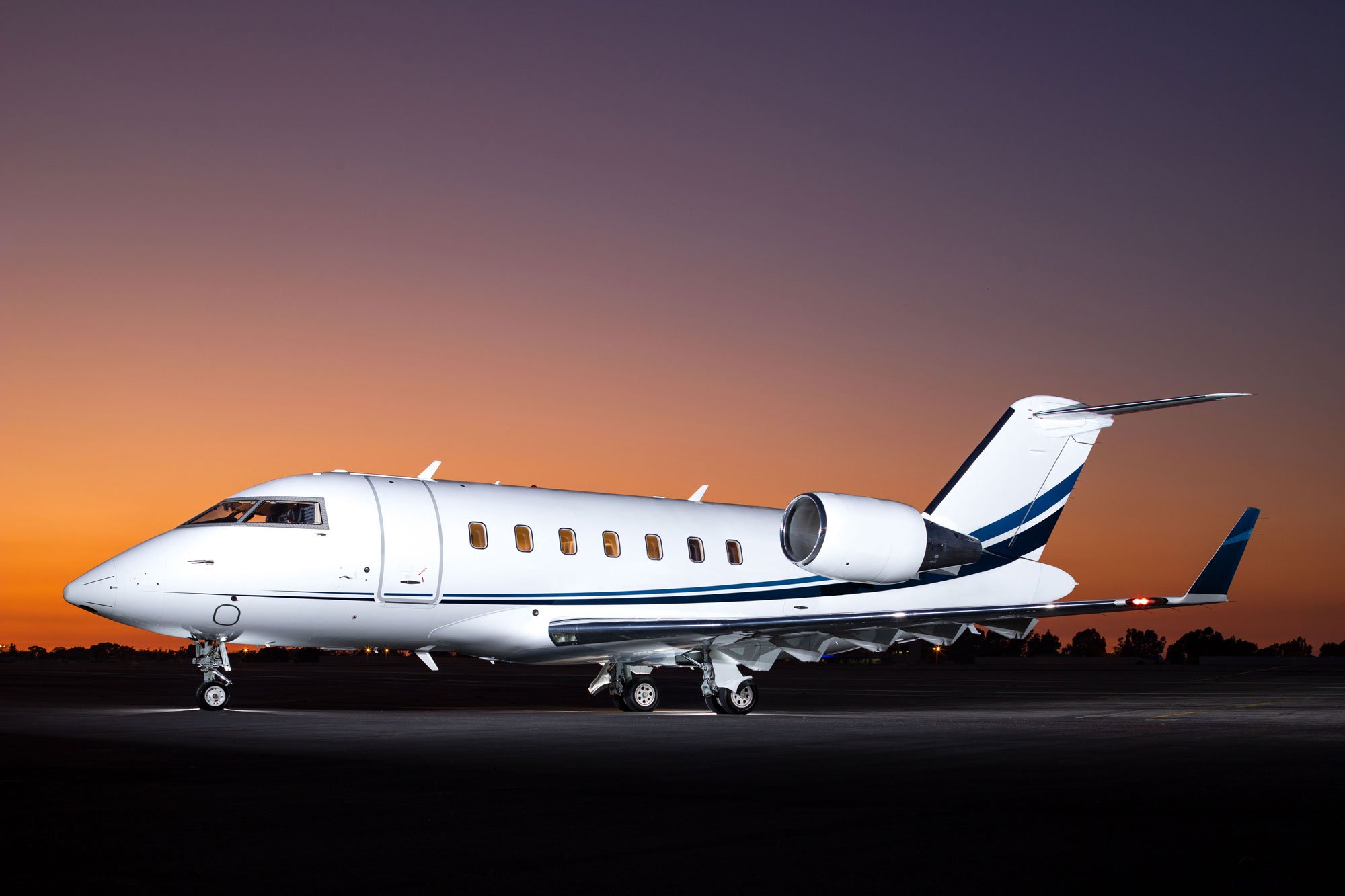 Fly Farther Than Ever
Experience the exceptional capabilities of Latitude 33 Aviation's heavy jet – the Challenger 605

Located in Orange County
Latitude 33 Aviation is proud to welcome this beautiful 2011 Bombardier Challenger 605 to its charter fleet. This heavy jet is now the largest, longest range aircraft on Latitude 33 Aviation's private jet charter fleet. Based in Orange County, California, at John Wayne Airport (SNA), this Challenger 605 is the third Bombardier business jet to join Latitude 33 Aviation's fleet in the Los Angeles area. If you are looking for a private jet flight to or from the Los Angeles or greater Southern California area, you can choose from our spacious Challenger 605, Challenger 300 or factory-new Challenger 350, or over a dozen other planes available for charter.
Bigger & Better
The Bombardier Challenger 605 is the most capable aircraft on Latitude 33 Aviation's charter fleet. This aircraft features Bombardier's famously spacious "Challenger" cabin equipped with a combination of individual, club, and divan seating. The large cabin measures 28 feet long, 8 feet wide, and 6 feet tall, with seating for up to 9 passengers. The flat floor allows you to move through the cabin with ease. Enjoy the view during your flight with large, high-positioned windows or enjoy a restful sleep on the lie-flat capable divan. With in-flight access to the baggage compartment, your items are always within reach. Make the most of your time in the sky with bright LED lighting, 4G WiFi connectivity, and ergonomic worktables. Enjoy a full-course meal with ample space in the galley for food storage, place settings, glassware, and more. Freshen up in complete privacy with the fully closable lavatory and sink. When you fly in the Challenger 605 with Latitude 33 Aviation, you fly in unbeatable comfort.

Unbeatable Comfort
Bombardier is known for its unbeatably comfortable cabins. This Challenger 605 was designed to please the vacationer, business traveler, and pilot alike. The wide cabin allows for optimal space for you and your passengers. Recline and unwind in the pristine leather individual seats. Enjoy the most peaceful sleep you will ever experience on a plane with the lie-flat cloth divan. The Challenger 605 cabin was made with passenger comfort in mind. With the help of Latitude 33 Aviation, you will always be promised class-leading comfort and unparalleled aviation experiences.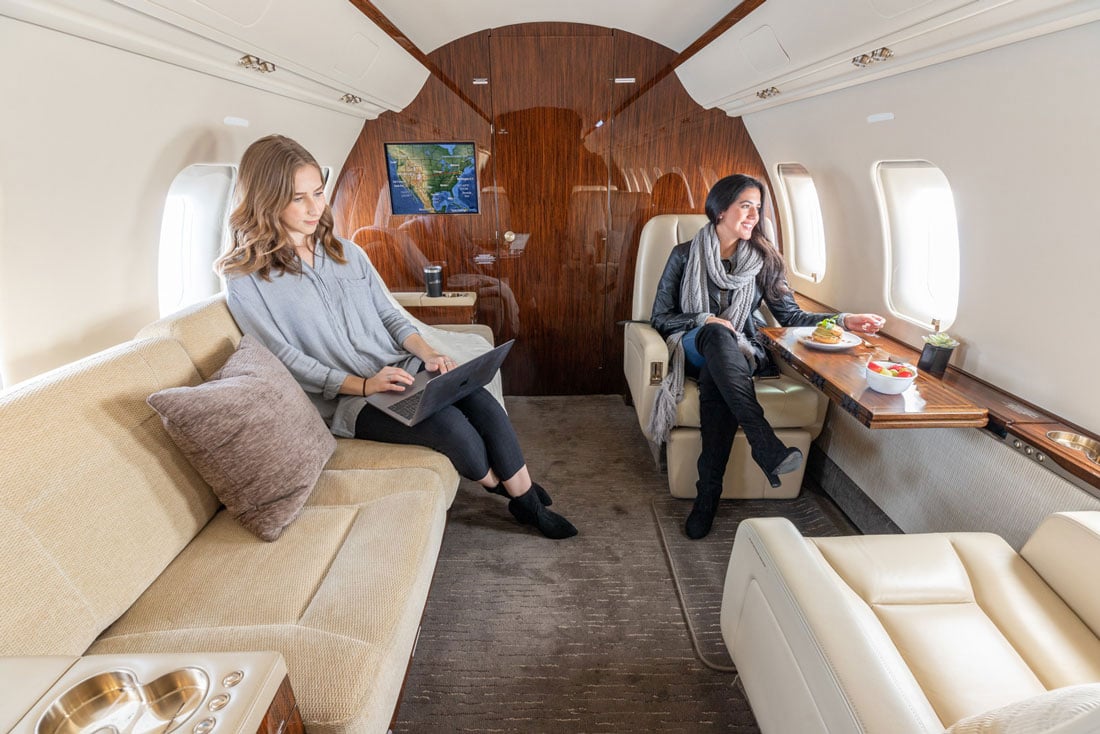 Coast-to-Coast Coverage
Travel non-stop coast-to-coast with Latitude 33 Aviation's Bombardier Challenger 605. With a maximum range of 4,000 nautical miles, you are able to travel from Miami to London, New York to Los Angeles, or Chicago to Cabo San Lucas non-stop. Fly directly to your favorite locations all across North America, Central America, and Europe with full fuel at full passenger capacity. The Challenger 605 enhances the unparalleled aviation service you receive when flying with Latitude 33 Aviation.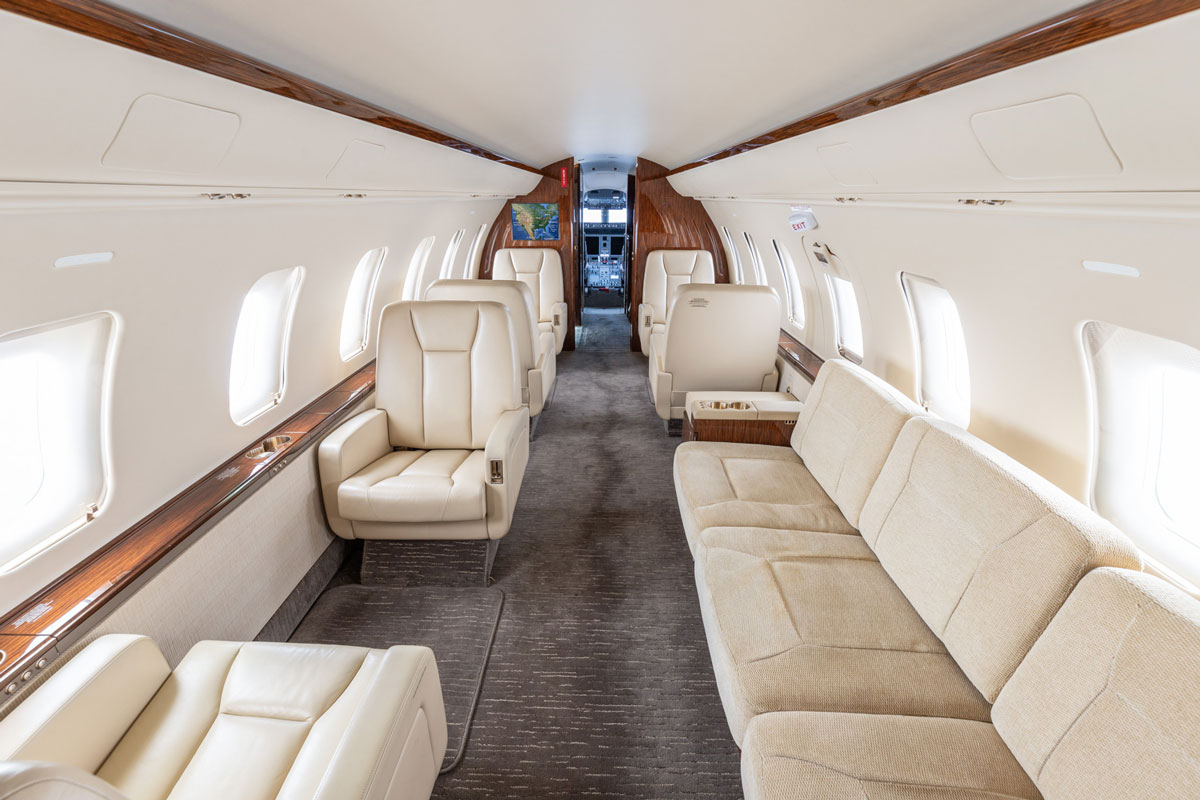 Advanced Technology
Whether you are traveling for a business meeting or a much-needed vacation, this comfortable and capable aircraft will help you arrive prepared and relaxed. The Challenger 605's cabin offers the most for your range of needs. Stay connected with the world below through high-speed connectivity. Enjoy your favorite media on the large video monitors. All the controls are at your fingertips with an advanced cabin management system. Sit back and relax in the spacious seats. With exceptional design and comfort, the Challenger 605 creates peace of mind for all travelers.
Private Jet Charter
This Challenger 605 is part of Latitude 33 Aviation's large fleet of aircraft available for private jet charter. Our private charter aircraft are conveniently based in Carlsbad (San Diego), Orange County, Long Beach, Hawthorne, Van Nuys, and Fresno, California, for your next private trip. With nearly two dozen aircraft in our private jet charter fleet and the highest safety rating in the industry, we set the standard for private air travel.
Along with Latitude 33 Aviation's other pristine super-midsized aircraft available for charter, the Challenger 605 provides non-stop flights from coast to coast. With seating for up to 9 passengers, this spacious aircraft is perfect for private jet flights for you and your favorite guests. The Challenger 605 is ready for your next adventure. Contact Latitude 33 Aviation's charter department to fly further than ever before in the Challenger 605. No matter your destination or reason for traveling, Latitude 33 Aviation consistently delivers unparalleled aviation services. Fly top of the line in one of the largest and newest fleets of chartered jet aircraft worldwide.