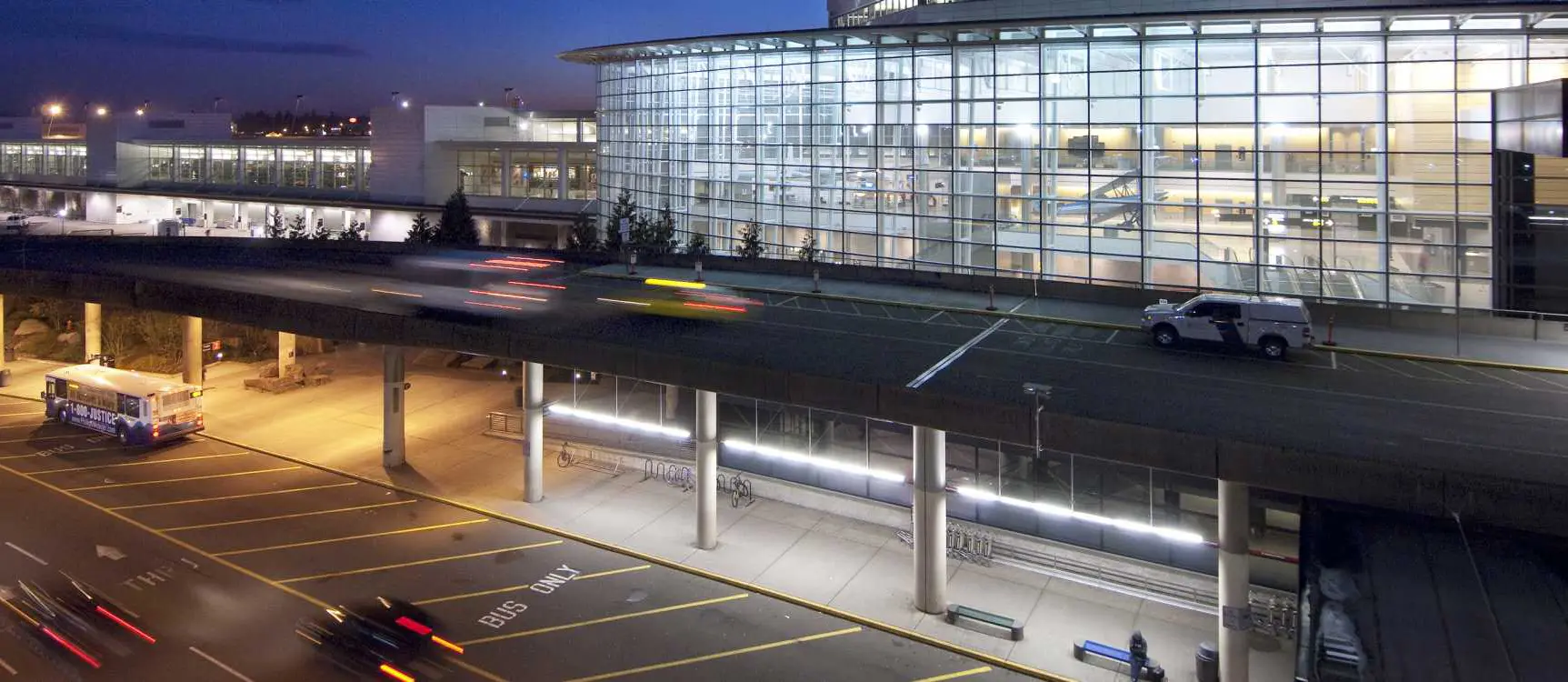 Private Charters To And From Seattle-Tacoma International Airport (SEA)
Just south of downtown Seattle, King County International Airport — Boeing Field (BFI) accommodates commercial, corporate, and private airlines.
The airport is among the most active primary non-hub airports in the country, with over 200,000 landings every year. If your company is headed out on a corporate retreat, Latitude 33 Aviation has jets that will accommodate your team. Catering to three aircraft services — sales, charter, and management — under one roof, Latitude 33 Aviation raises the standard in aircraft management services.
Latitude 33 Aviation provides private air charter services in Seattle that will redefine your idea of comfort. We will ensure your deal is fair for your interests, whether you're the end client or a charter broker, and we'll find a charter solution that will meet your travel needs. Our jet charter flights in Seattle elevate your travel experience. When you set off on a private excursion with Latitude 33 Aviation, you'll enjoy:
Peace and quiet: Latitude 33 Aviation charters the entire aircraft — meaning it will be prepared for you, your guests, and the crew. Unlike some other private jet charter operators who offer seats on a private jet, Latitude 33 Aviation's charter flights provide a distraction-free environment by offering you the entire aircraft for your desired destination.
The best aircraft available: Latitude 33 Aviation has one of the newest and largest fleets of private aircraft in the nation.
Flying on your schedule: A private flight means making the most of your valuable time before, during, and after your flight. The jet won't leave until you're ready for departure. If you're running late or would like to update the departure time, the aircraft and crew will remain at your service.
Concierge services: Whether you are flying on a light, midsize, or heavy jet, your flight will be tailored to your preferences, including cabin attendants, preferred dining menu, vehicle transportation, and hotel accommodations.
Destination possibilities: We utilize airports that commercial airlines cannot, offering more destination choices for your excursions and typically getting closer to your desired destination.
Empty Leg Flights and Private Jet Vacations to and from Seattle
On occasion, a Latitude 33 Aviation Jet has an empty leg charter — a trip with no passengers — available. If there is a one-way with our private jet based in Seattle and it's traveling to your desired destination, you have an exclusive opportunity to purchase seats on this flight. Flying on an empty leg trip is a great way to experience a private charter flight while eliminating some costs.
Start your vacation aboard our private aircraft. Avoid the airport crowds and long taxi lines by flying with Latitude 33 Aviation. Whether you're planning to soak up the sun in Cabo San Lucas, play the slots in Las Vegas, or close an important business deal in Chicago, you'll find that Latitude 33 Aviation can take you to several destinations.
Our Selection of Private Charter Jets
Latitude 33 Aviation provides the private charter services you expect with the exceptional services you deserve. Welcoming only a discerning selection of new aircraft into our fleet, including a factory-new Challenger 350 based in Seattle, we elevate the luxury travel experience through high-touch service and ultra-tailored travel. Our pristine aircraft available for charter include:
Aircraft Management in Seattle
As a private jet owner, you'll need to be attentive to the care and maintenance required for your aircraft. It's recommended that you hire an aircraft management company or professional to handle the maintenance, insurance, fuel, and parts, as well as the hiring of a pilot and flight crew. As a leader in the industry for aircraft maintenance, we make sure our private jet management services in Seattle are fully equipped for your management needs.
Private Jets for Sale in Seattle
Buying a jet in Seattle is a great option if you travel a significant amount for business purposes. Latitude 33 Aviation regularly has a selection of private aircraft for sale, so you are sure to find an aircraft suited to your needs. Enjoy the time savings and convenience of owning a private jet. Inquire about purchasing an aircraft, or ask about aircraft management services within our concierge management team.
Aircraft Broker
When you're ready to purchase or sell an aircraft, Latitude 33 Aviation will provide private jet brokerage services. As your aircraft broker representative, we'll provide detailed international market analysis and aggressive negotiations to ensure your asset is sold at the highest possible value.
Our jet acquisition service can help you find the best aircraft purchase for your travel needs. We'll help you find a jet with the features you want while handling every aspect of the process.
Learn More About Flying With Latitude 33 Aviation at Boeing Field
For your next business or pleasure excursion to or from King County International Airport — Boeing Field, fly private with Latitude 33 Aviation. When you fly privately, you'll have access to smaller airports located near large airports. Utilizing smaller airports will allow you to bypass long lines and large complexes. Enjoy planeside valet parking that allows you to get aboard as soon as you arrive. Our Challenger 350 is conveniently located at King County International Airport — Boeing Field (BFI), only a short 15-minute drive from Seattle-Tacoma International Airport (SEA).
Our personal services, destination options, and spacious jets will make flying in luxury your new standard. A charter or empty leg flight will let you get to your destination in style while you relax along the way. Choose your schedule and avoid the crowds and hassle of commercial flights — take off with Latitude 33 Aviation by requesting a quote for a charter or booking an empty leg flight today.