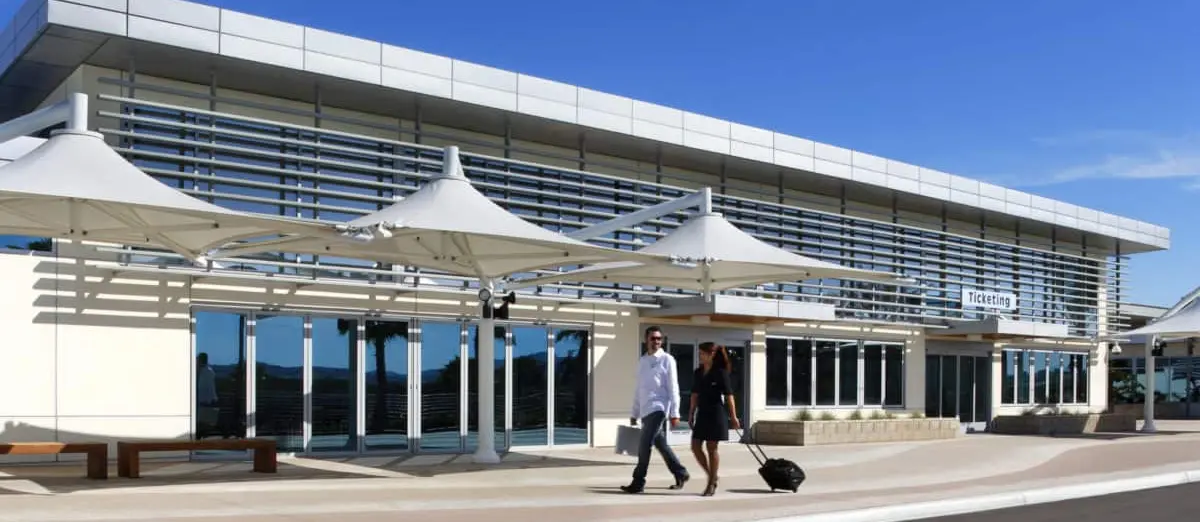 Private Charters To And From Carlsbad McClellan-Palomar Airport (CLD)
McClellan-Palomar Airport (CLD) is your connection to some of the most beautiful coastline in California. Whether you're coming to Carlsbad for business or pleasure, McClellan-Palomar Airport is the most convenient way to get there.
When you choose a private flight to McClellan-Palomar Airport through Latitude 33 Aviation, you maximize the convenience and comfort of your trip. That's because Latitude 33 Aviation an award winning private jet travel company and San Diego's premier choice for chartering a private jet to or from Carlsbad. Fly into the closest airport to world-class destinations such as Rancho Santa Fe, Del Mar, and Encinitas.
Our experience and expertise can help ensure that no matter what reason you have for traveling to or from Carlsbad, you'll always have the most enjoyable flying experience. Whether you're visiting the famous Legoland Park with your family or closing your next business deal, we will ensure you have the best travel experience possible.
Whether you need a charter flight to CLD or a private flight out of the Carlsbad area, Latitude 33 Aviation has the answer for you.
Enjoy Your Flight to or From Carlsbad in Style
Taking a charter flight arranged through Latitude 33 Aviation is the best way to travel. Unlike flying via commercial air, with a charter flight from Latitude 33 Aviation, you'll be able to skip the security lines at the airport, leave whenever you're ready, and enjoy the luxury, privacy, and comfort of your own private aircraft.
We have one of the largest fleets of new aircraft in the industry, featuring planes with seating for up to nine people and Wi-Fi service in most models. You'll have a wide selection of options for comfort and class. This will allow you to spend your time in the air preparing for your meeting or simply relaxing without the distractions and frustrations that often come with flying commercial.
Choosing a private charter flight also eliminates the worry about getting to the airport in time for your flight. Your private charter flight won't leave without you. No matter which airport you fly out of, a Latitude 33 Aviation charter flight will be ready to take to the air within minutes of your arrival. Your flight is based on your schedule, not the other way around. Plus, because you can be dropped off and picked up planeside and don't have to stand in long security lines, you'll be in and out of the airport that much faster. You'll also have the flexibility to fly to or from virtually any airport, rather than a select few. That cuts down on your travel time and gives you more options when it comes to determining your itinerary.
Amenities for the Business Traveler
McClellan-Palomar Airport makes traveling for business to or from Carlsbad convenient for business travelers, with amenities such as:
Onsite private conference rooms, hair salon, and dining
Planeside valet parking
Convenient passenger pickup and drop-off parking areas
Luxury rental car and limousine services
Easy access to area attractions and business destinations
Experience the Difference with Latitude 33 Aviation
There are plenty of reasons to visit Carlsbad, but there's only one way to travel to McClellan-Palomar Airport in ultimate luxury. Whether your trip is for work or play, a private charter jet from Latitude 33 Aviation means you'll enjoy every moment of your trip. Contact us today to learn what we can do for you.