The Fourth of July calls for friends, family, barbeques, and of course, fireworks. As we start to transition back to normal life after spending more than a year indoors, people are becoming more eager to celebrate holidays the way they did pre-pandemic. This Independence Day marks the beginning of summer celebrations with friends and family. 
Whether you plan on celebrating locally or taking a trip to California, we put together a complete guide to make your Fourth of July celebration memorable. From exclusive cruises to spectacular fireworks shows, California has numerous events and activities to enjoy on the Fourth of July. Looking for other special destinations this Fourth of July? Contact our charter department and they will gladly arrange any accommodations you may need.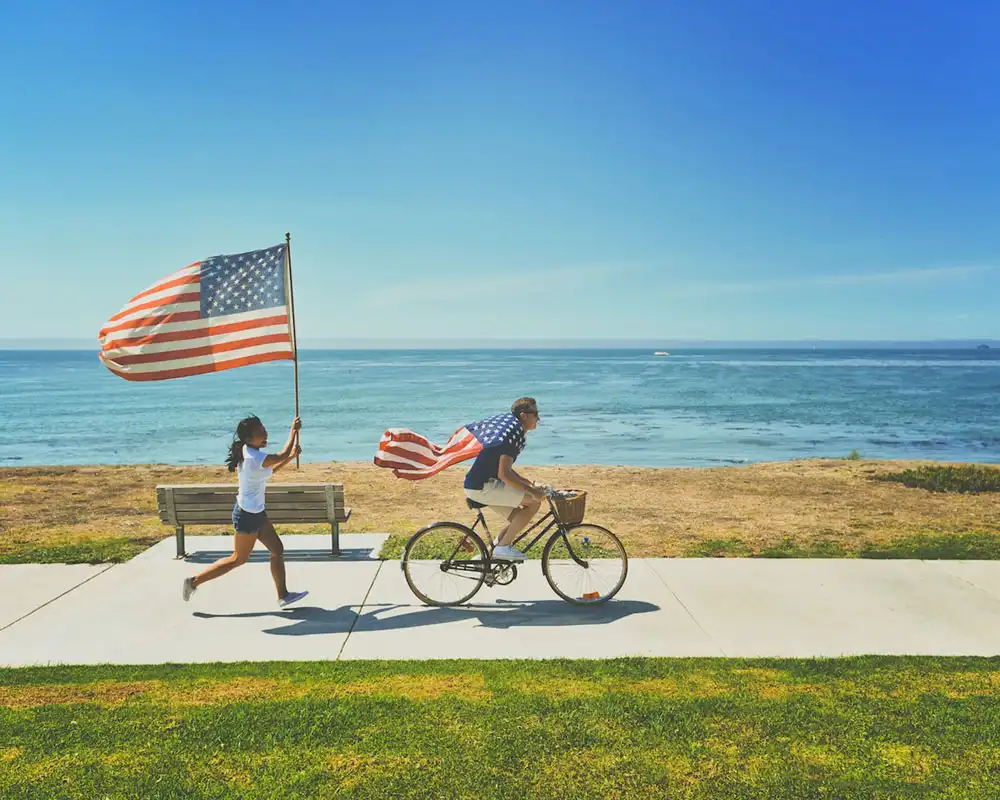 With five-star hotels and amazing beaches, San Diego is a great destination to spend the Fourth of July. Hosting various events, there is something to do on the Fourth of July for everyone. Here is a roundup of the best places to enjoy fireworks and celebrate the Fourth of July in San Diego:
SeaWorld San Diego – Independence Day Fireworks Spectacular

– Starting at 9:30pm, SeaWorld San Diego will put on a special fireworks show for the Fourth of July. View for free from Mission Bay Park, or spend the day at the park and end the night with a fantastic fireworks display. 

LEGOLAND California – Red, White & BOOM!

– The only fireworks display that magically transforms into bursts of LEGO bricks. View for free from some of the local businesses or spend the day at the amusement park with the family.

San Diego's Big Bay Boom Fireworks Show

– View one of the largest fireworks displays in California from a location of your choice. The show starts at 9pm, so sail your private boat out on the bay during the firework show for an exclusive and up close experience. Enjoy the show displayed from four barges on San Diego Bay. 

San Diego County Fair Fourth of July Celebration

– Located at the Del Mar Fairgrounds, the best view of the fireworks display will be from the West Avenue and West Gate area. Keep in mind that viewing is limited because the fair is open by reservation only and there will be no seating at the Grandstand area.

La Jolla Fireworks

– A local favorite – the annual fireworks show in La Jolla has been a beloved attraction for over 25 years. The best view is from Ellen Browning Scripps Park overlooking the La Jolla Cove. Arrive early to claim your parking spot or spend the day at the beach or nearby parks to ensure you get the closest view.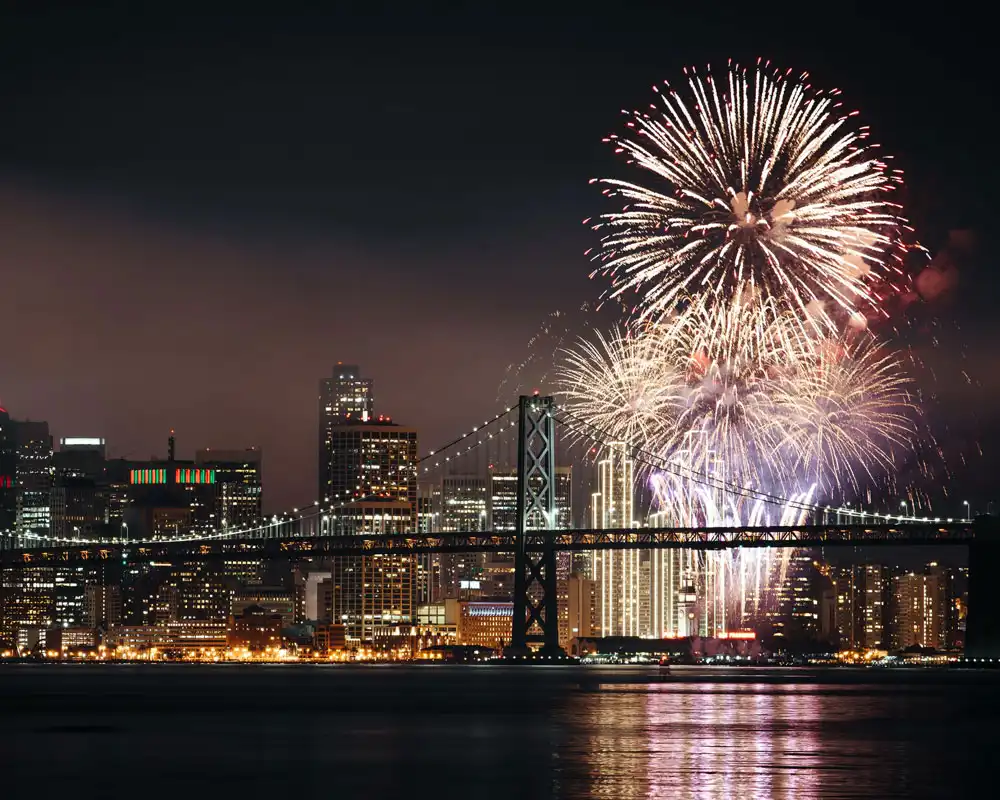 Charter a private jet to San Francisco and enjoy one of the largest fireworks displays in the country with unmatched views of the Golden Gate Bridge. Two sets of synchronized firework displays ensures you get the best view no matter your location. Get even closer to the action with a cruise on the bay. There are numerous cruise options to choose from that depart from Fisherman's Wharf. Enjoy other summertime attractions in SF like an Oakland A's baseball game or a free concert at Stern Grove Park.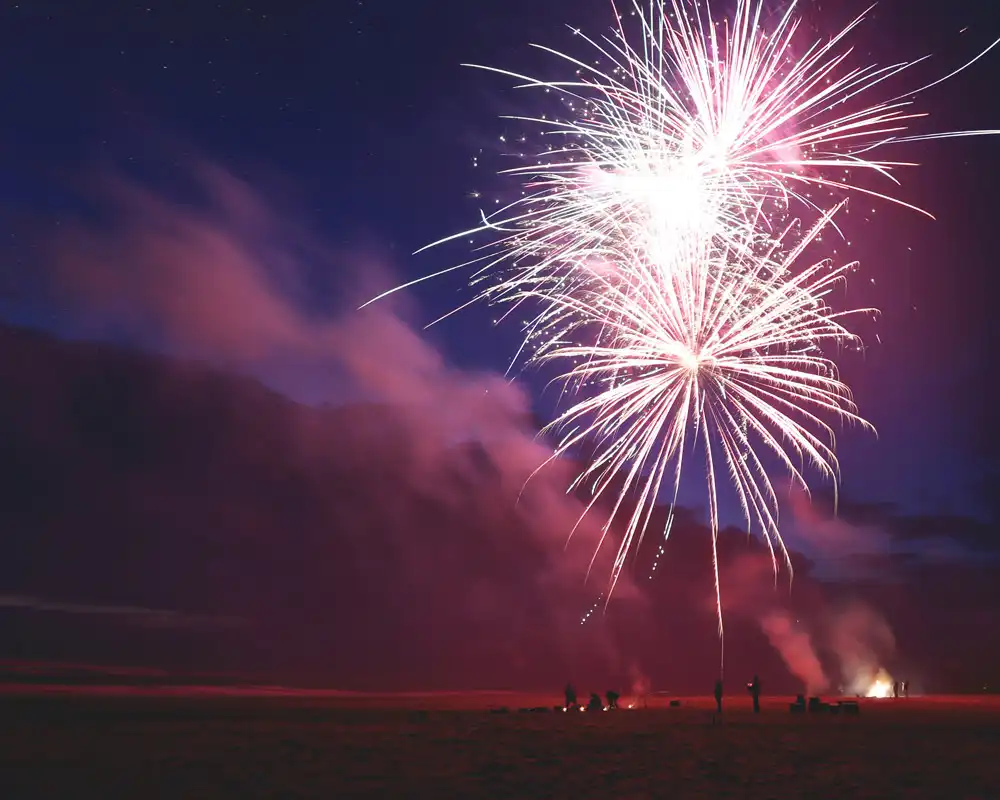 Escape the city with a vacation to Lake Tahoe for the 4th of July. With sandy beaches, water activities, all-day barbecues, and more, it is no surprise Lake Tahoe is a popular attraction on the Fourth of July. Bring your boat out on the lake and enjoy Lights on the Lake. Lake Tahoe hosts the largest synchronized fireworks display in the western United States. Looking for something romantic to do on the Fourth of July? Several restaurants on the lake have exclusive tables open for reservation with special arrangements to view and dine during the show.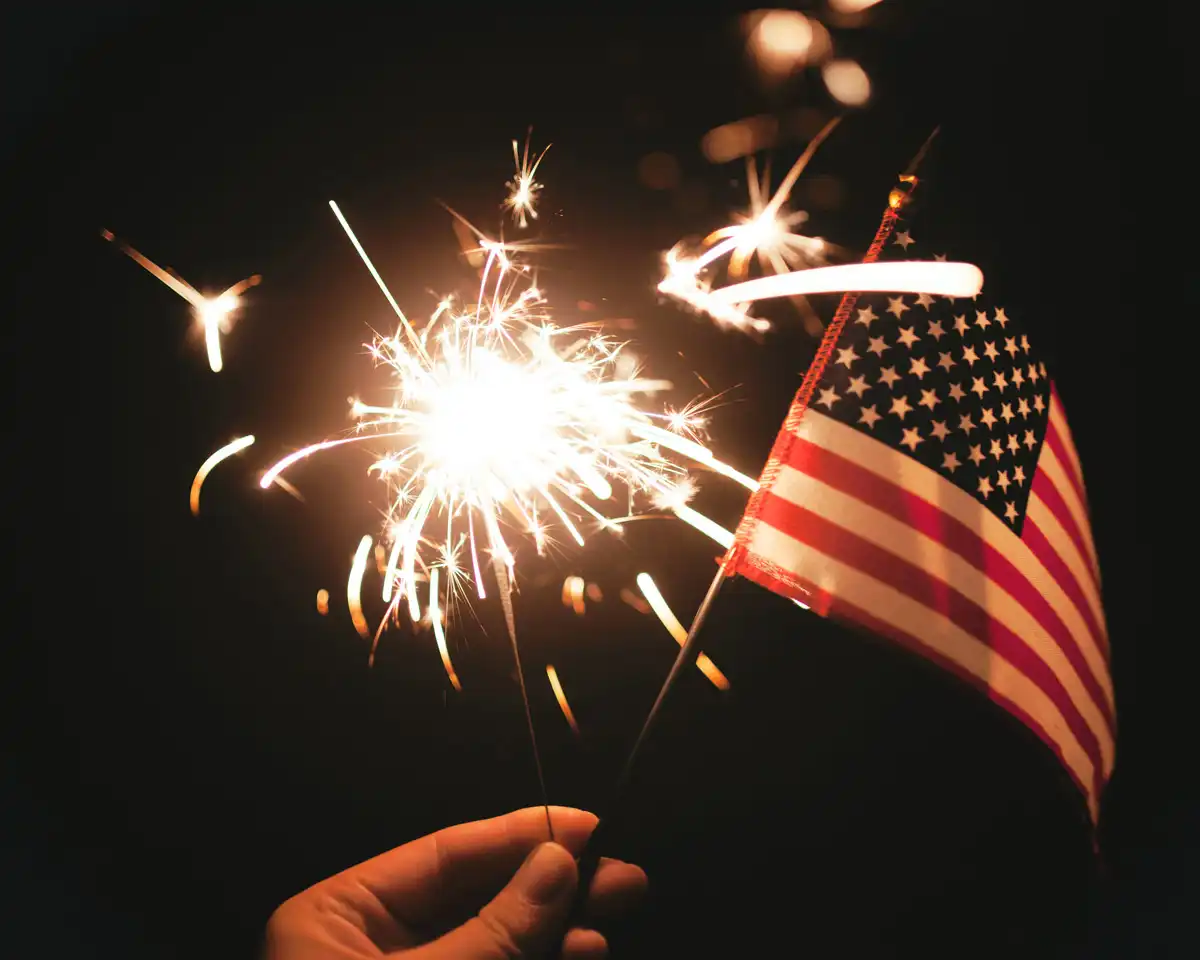 Los Angeles has endless fun for your Fourth of July weekend. Attend a concert at the Hollywood Bowl for a summer concert series or enjoy some great views while watching a rooftop movie. Marina del Rey's 4th of July Fireworks Show starts at 9pm and can be seen from virtually anywhere in Marina del Rey, Venice Pier, Playa Vista, and Dockweiler Beach. Hop on a city cruise, or charter a private yacht to get the ultimate close-up view. One of the biggest fireworks shows in Southern California can be found at the Pasadena Rose Bowl Stadium – The 95th Annual AmericaFest. Parking opens at 3pm, doors to the stadium open at 5:30pm, and the festivities start at 7pm. 
The Fourth of July is one of the busiest travel days of the year. Add extra time to your vacation by chartering a private jet to one of these locations. If you are interested in chartering a private jet for the Fourth of July, please contact our charter department today. For a spontaneous summertime adventure, hop on a one-way flight. View our one-ways page for the most up-to-date list of empty leg flights.
Happy Fourth!
Celebrate this Fourth of July by taking a trip on a private jet with Latitude 33 Aviation.
Keep up-to-date with Latitude 33 Aviation news, fleet additions, and one-way empty leg flights.
Read our latest blog posts ranging from the private jet onboard experience to the top 5 tips for private jet summer travel.