November 5, 2018 (Update) – Based at our headquarters in San Diego, PC-12 NG, serial number 1741, has been sold!
For more information about acquiring a new aircraft or selling your existing aircraft, our experienced team of experts is here to help. Call (800) 840-0310 or email AircraftSales@L33Jets.com to learn how we can help you get the most out of your next transaction.
August 22, 2018 — This impeccable 2017 Pilatus PC-12 (serial number 1741), has been professionally managed and based in a climate-controlled hangar in Carlsbad, CA. The Pilatus PC-12 NG provides the capabilities of a business jet with a baggage compartment large enough for a motorcycle. This versatile and high performing aircraft holds its reputation as the most popular turbine-powered business aircraft. Fit for pilots who don't need a copilot, this Pilatus PC-12 for sale offers advanced, integrated avionics, a large cabin engineered for comfort, and a large, highly accessible cargo door.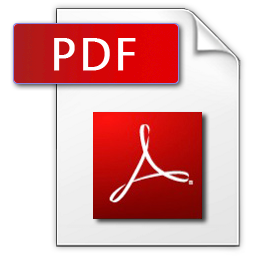 PDF Spec Sheet – Click/tap here to view
Airframe
159.8 Hours Since New
94 Landings
No Damage History
Engine(s)
Engines: 159.8 Total Time, 94 Cycles
Pratt & Whitney Canada PT6A-67P
3,500 Hr TBO
Avionics/Radios
Premium Avionics and Flight Instrument Package
Honeywell Primus Apex
SmartView Synthetic Vision System (SVS)
TAWS Class B & TCAS I (KMH 980)
2nd Mode S Transponder (diversity)
Stormscope – WX 500
Satellite Graphical Weather Honeywell ChartLink
RVSM Equipped
GPS WAAS/LPV functionality
2nd GPS WAAS/LPV functionality
Coupled VNAV
Iridium Antenna and Port
Connected Flight Deck
Year Painted
2017
Exterior
New 2017 – Sonora package includes: White Base with Starlight Silver, Black Velvet, and Ming Blue Trim Stripes
Year Interior
2017
Interior
Designed by BMW Designworks, this spacious flat floor cabin includes eight seats engineered for comfort and class. Seating features captain chair club seating for 4, with 2 forward- facing captain chairs, plus 2 additional rear quick release seats. Elegance meets old world craftsmanship in the leather work, rare-wood cabinetry, and fine upholstery details that abound the aircraft. A completely private and discrete lavatory is available in the forward portion of the cabin. Bring items onboard the large cargo door and have in-flight access to the baggage compartment.
Inspection Status
Fresh Annual Inspection Completed September 2018
Highlights
Aerodynamic Enhancements – 285 kts
SmartView Synthetic Vision
ADS-B Out
5 Blade Composite Propeller
Wireless eConnect Entertainment System
Crew Call Button
Optional Equipment
$937K in Additional Options
Gogo AVANCE L3 Wi-Fi (Internet, voice and text experience for up to five Wi-Fi connected devices)
ADS-B Out
Additional Air Conditioning
Pulsing Recognition Lights
Platinum Interior
Dual NiCad Batteries
XM Satellite Radio
Crew Call Button
Wireless eConnect Entertainment System
110 VAC Cabin Outlets
USB Cabin Outlets
Additional Information
Specifications subject to verification by Buyer. Aircraft subject to removal from market at any time without notice